Matt Lauer Planning To 'Get Ahead' Of Upcoming Blockbuster Tell-Alls By Doing This
Former "Today Show" host Matt Lauer is reportedly planning to open up about his famous firing following sexual misconduct allegations in a new interview. Nearly two years after his Nov. 29, 2017 exit from the morning news show, Lauer is said to have decided to give his first apperance to NBC's Tamron Hall.
According to Radar Online, Lauer, 61, was waiting to have his first public conversation with an interviewer who wouldn't attack him as he recounted the events from his point of view.
"Matt is looking for someone to interview him in the best possible light and Tamron is at the top of that list, plus she's an ex colleague. Considering the topic Matt will be talking about, he must sit down with a woman," a source close to the situation revealed to "Straight Shuter," a podcast hosted by Rob Shuter.
Hall's choice also makes sense, according to the insider, on another level as well. "Matt and Tamron were both fired by 'The Today Show' and both have an ax to grind," they said, adding, "Matt was canned because of his outrageous sexual history and Tamron got the boot to make room for Megyn Kelly."
As for the timing of the interview, the source also believes that the former TV personality is attemping to "get ahead" of two upcoming tell-all books that are slated to be released in the near future. One, which was written by Lauer's former co-star of "The Today Show" Katie Couric, is said to have Lauer "paralyzed with fear."
"At this point the goal isn't to revive his career, it's to not lose his kids. The man has lost everything, all his [sic] has left is his children. Tamron is a mother and she will give Matt a fair shot on her new daytime show," they concluded.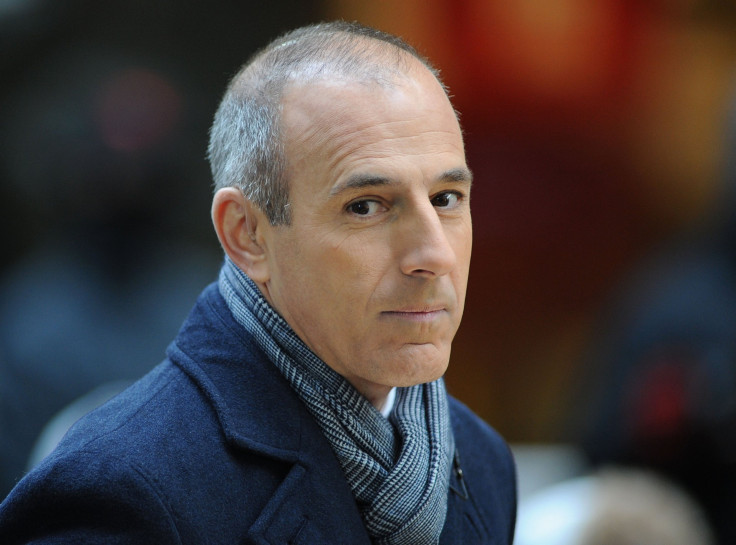 © Copyright IBTimes 2023. All rights reserved.