Mattel's Aristotle Is An Amazon Echo For Kids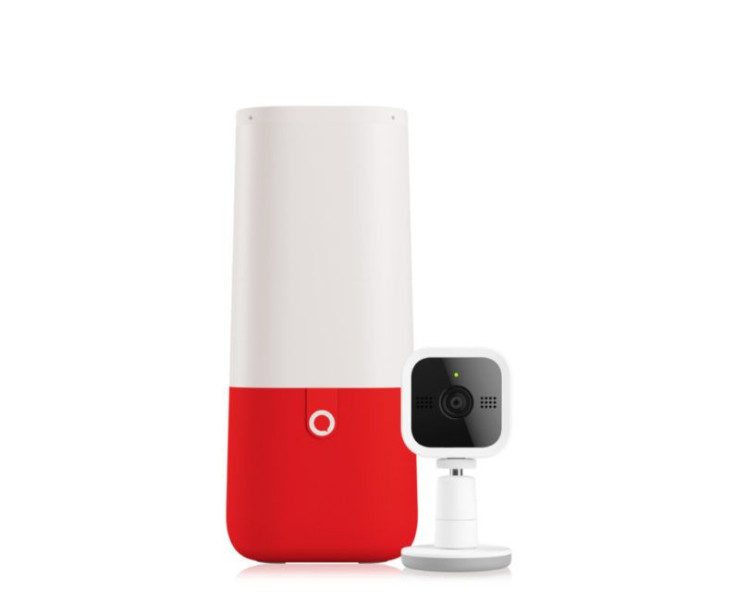 As the Amazon Echo and Google Home compete to become the voice assisant-powered speaker of the living room, Mattel has its own option designed for a different room of the house. Aristotle is a voice-assistant speaker made specifically for kids.
At first glance Aristotle bears considerable resemblance to one of its adult contemporaries, Google Home, with its tube-like design and colored base. And much like the Amazon Echo and Google Home, the speaker houses an artificial intelligence called Aristotle that can answer the many questions that cross the mind of an inquisitive child.
Powering the device's ability to field questions from kids is Microsoft, which lends its search tool Bing and AI from Cortana, its voice assistant that is often given a lower billing on the marquee than competitors like Alexa from Amazon, Apple's Siri and Google Assistant.
Aristotle is made with kids in mind, so it offers functionality that serves to interact with kids in unique ways. The AI can read them a bed time story, or play simple call-and-response style games that engage the child.
The device is also compatible with Alexa, allowing parents to ask the standard queries they might serve up to an Amazon Echo by prompting it with Alexa's name rather than Aristotle. Alexa is active when Aristotle is set to parent mode, but disabled for kids when the device is in "child mode" to prevent issues like the viral video that took off recently showing a child's prompt for Alexa producing pornographic results.
Bolstering the function of Aristotle is an additional bit of connectivity not found in other voice-controlled speakers: it comes with a camera, which turns it into a high-tech child monitor.
At least, that's the added benefit for parents. For kids, the camera won't be recognized so much as a way for adults to keep an eye on them and rather as another way to interact with Aristotle and their other favorite toys.
The camera's computer vision gives it the ability to identify objects—a flashcard for instance—or add new functionality like providing a voice for an otherwise lifeless doll.
With all the promise of connectivity comes just as many concerns, primarily with privacy. Earlier this year, manufacturers of smart toys came under fire for using the recorded voices of children users to fine-tune its voice recognition software—often without the consent of the children or their parents.
Mattel is promising a more secure approach to Aristotle, offering an encrypted cloud connection to stream video and audio from the device to a parent's phone and 256-bit encryption on all transmissions to Aristotle's servers. Mattel will also handle the data in a way that is compliant with the Council of Parent Attorneys and Advocates (COPAA) and Health Insurance Portability and Accountability Act (HIPAA), according to a report from Fast Company.
It's less clear just how safe Mattel will be able to keep the data accessed by third parties, as the company is inviting developers to create apps and toys that will be compatible with its child-friendly, voice-controlled speaker.
IBTimes reached out to Mattel for additional information but the company had not responded at the time of publication.
Aristotle won't hit shelves until June, and will come with a $300 price tag when it is made available—nearly double the cost of the Amazon Echo and more than double the price of Google Home. Its smart monitoring features may prove itself worth the extra expenses.
© Copyright IBTimes 2023. All rights reserved.