McDonald's 'After Midnight' Menu Offers Breakfast And Lunch Options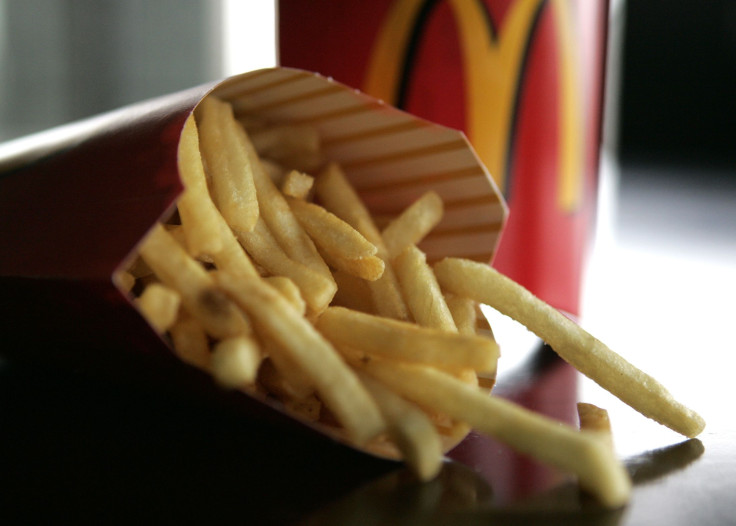 Night owls can rejoice. McDonald's is testing a new late-night menu, dubbed "After Midnight," that allows breakfast and lunch items to be paired together. If customers wish, they can combine items like a Big Mac or Egg McMuffin with fries or hash browns.
According to the Chicago Tribune, other breakfast items included in the new menu are the sausage burrito, oatmeal, hotcakes and the new Egg White Delight McMuffin.
McDonald's stores already opened through the late night hours offer sandwiches like the double cheeseburger, chicken nuggets and the McChicken as well as dollar menu offers. But in select cities, those options will also contain the breakfast items. Now, getting chicken nuggets with hash browns won't be a problem anymore!
"Our customers want convenience around the clock, and we're making it easier to eat at McDonald's with more 24-hour restaurants open than ever before," the company said in a statement quoted by Nrn.com. "Our new McDonald's After Midnight menu features a selection of our customers' favorite breakfast and dinner menu items with the option to mix and match to create Midnight Value Meals and select limited-time offerings."
The new menu lasts from midnight to 4 a.m., the Associated Press wrote. The After Midnight menu is already available in northern Delaware and College Station, Texas. Though a spokesperson for the company couldn't tell the AP how many of McDonald's 14,000 restaurants would offer the menu, the company said almost half of the restaurants are 24-hour.
© Copyright IBTimes 2023. All rights reserved.