McDonald's Menu Options: Kale Tested In Some California Restaurants, But Can Brand Shake Junk Food Image?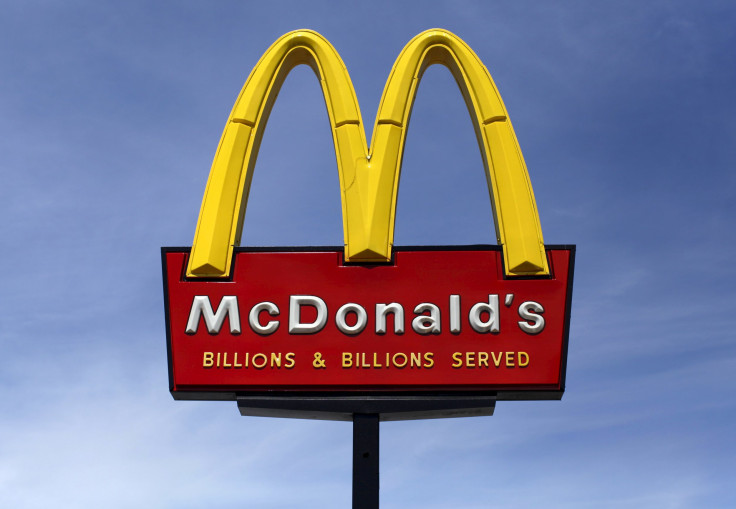 Carson Walter sat on her lunch break Thursday in a crowded McDonald's in lower Manhattan, sipping soda, a cheeseburger wrapper stuffed into a paper bag by her feet. "I try and eat healthy at least half the time," said Walter, 23, who dined with a friend. "We come to McDonald's because it's quick, it's close, and it's cheaper. We know we're not being healthy, but it doesn't bother us."
It's an attitude that the fast-food chain McDonald's has been working hard to overcome of late. In nine restaurants in California, McDonald's is testing out a breakfast bowl that includes kale as an ingredient, the company said Wednesday. The initiative is the most recent effort from the global chain to make itself more appealing to consumers and to bolster lagging sales. In March, for instance, the company announced that it would phase out chicken raised with human antibiotics.
These changes are testing just how deeply McDonald's reputation as a destination for tasty junk food is engrained in the mind of the American public. Analysts are skeptical that the company's newest efforts could dramatically re-brand it as the "modern, progressive burger company" that Steve Easterbrook, the corporation's new CEO who helped rebuild the chain in the U.K., wants it to be.
"I don't think kale is the solution," Larry Light, the CEO of the consulting firm Arcature and McDonald's global chief marketing officer from 2002 to 2005, said. McDonald's desperately needs what he called a "dramatic turnaround," yet it lacks a coherent strategy to make that happen. "They try a tactic, and then next month they try a different tactic," he said.
Light suggested products such as kale could be abandoned in favor of focusing on fundamentals, like taking "bad stuff" out of its foods, including the anti-foaming agent that is one of 19 ingredients in its French fries. He pointed out that just months ago, McDonald's had aired an advertisement that mocked the idea of using kale as an ingredient, evidence that it was flip-flopping and lacked a cohesive strategy to rebrand itself.
Marion Nestle, a professor at New York University and the author of Food Politics, said that adding kale recalled McDonald's past efforts to win over new consumers with salads. She said that decision was "designed to address the deal-breaker problem--groups of people going to lunch when one or two wanted something healthier." But in the long run, adding kale was unlikely to change McDonald's image -- or its most regular visitors, Nestle predicted.
Serving kale at McDonald's seemed questionable from a health perspective, nutrition and food experts said. Depending on how the nutritious, dark leafy green is prepared, the menu choice could backfire and have unintended consequences.
"I'd be interested to see if they can really keep it as a healthy and nutritious option rather than adding it to something that's unhealthy to begin with," said Lisa Moscovitz, a registered dietitian and founder of New York Nutrition Group. "Are they going to be putting it in things that contain tons of saturated fat? Is it going to be smothered in tons of Caesar dressing?"
Lisa McComb, a spokeswoman for McDonald's, said the California restaurants were offering a turkey sausage and egg white breakfast bowl, which comes with kale and spinach. "The breakfast bowls are freshly prepared," McComb said in an email. She said the eggs and sausage were "freshly grilled" and a bruschetta topping was prepared in the restaurant. She did not offer specifics about how the spinach and kale were prepared before being added to the breakfast bowl.
"Consumers will overeat something that's not actually healthier for them. So if people think, "Oh, this is a kale salad, so I can eat this, plus treat myself to a dessert," Marie Bragg, an obesity and food policy researcher and an assistant professor at New York University, said. If that happens, then people aren't actually eating healthier, especially if the kale itself is not prepared in a nutritious way, Bragg said.
Lisa Watkins, a vegetarian who eats at McDonald's once or twice every two weeks, usually with her children, said she would welcome any healthier changes to McDonald's menu. She loved the idea of kale in salads, but said that McDonald's could also make simpler, more fundamental changes, such as offering veggie burgers, which the chain currently does not sell. Or, instead of French fries as a side with value meals, they could give customers the options of getting a small side salad or a baked potato, Watkins suggested.
Ultimately, McDonald's campaign to overcome its image as an unhealthy chain, or a fast-food guilty pleasure, will probably be more difficult than simply swapping ingredients or re-sourcing to antibiotics-free meat. After all, its greasy burgers are what it's known for.
Watkins said that even if McDonald's decides to add more healthy alternatives, they should leave at least one menu item untouched.
"Keep the fries as they are," Watkins said. "Every now and then, you want a little junk."
© Copyright IBTimes 2022. All rights reserved.
FOLLOW MORE IBT NEWS ON THE BELOW CHANNELS