Medical Tourism On The Rise As Chinese Patients Seek Care At US Hospitals, American Companies Court China's Healthcare Market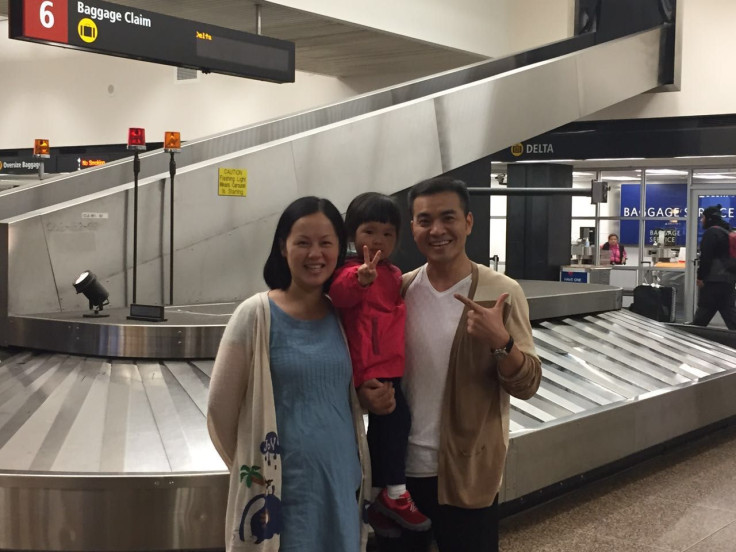 SEATTLE – When Shongbo Wan and his wife learned they were pregnant, the couple --Chinese citizens who live in Shanghai -- knew they wanted to have their baby boy here, in the birthplace of Starbucks and Microsoft. As the due date neared, they left their home and set out for the United States to wait for the baby's arrival. When he was finally born last week, the couple was elated to be under the care of American physicians.
"I think in Seattle, it's more personal," says Wan. "There's more choice and it's more professional."
The child's birth isn't the first time Wan, a 35-year-old business owner, and his wife have traveled to the U.S. for medical care. Earlier this year, they paid $10,000 apiece to undergo physicals at the Seattle clinic of Dr. Jiakun Wang. It almost certainly won't be the last.
They first met Dr. Wang at a Chinese spring festival while vacationing in the area. During their physicals, they were impressed by his attentiveness and the quality of care his team provided.
"We also received service in China, but the difference is, in Seattle, Dr. Wang gave us more professional care -- and it's not about only health," Wan says. "It's about love, it's about happiness. It's about the spell of life. So I feel it's very good."
On their most recent visit, Dr. Wang coordinated the baby's delivery. Three days after Wan's son was born, with the baby's cries sounding in the background, he described how thrilled they were to have a water birth, an option that isn't widely available in China.
"It's very interesting and safe," Wan says. "We are so excited. We can't do this in China."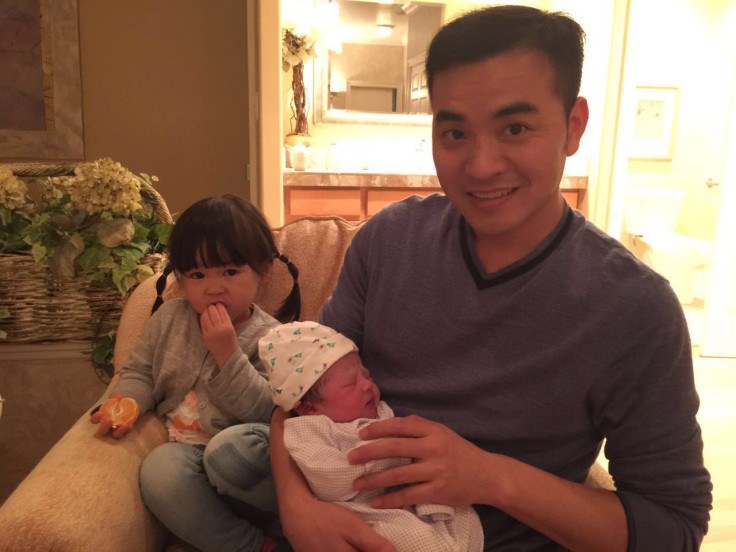 Exact numbers are hard to come by, but physicians and hospital administrators in California, Oregon and Washington say wealthy Chinese patients are increasingly traveling to U.S. hospitals for care. The factors driving the trend are varied, but in China, government-run hospitals suffer from a chronic shortage of physicians and suitable facilities. In 2012, China had 1.6 physicians per 1,000 people compared with an average of 3.2 in other developed nations. An informal system of bribery also means that medical facilities often apply surcharges to wealthier patients' bills.
"While there are some very strong public hospitals in China, they're often very crowded and very hard to access," Nathan McLemore, managing director of Seattle-based healthcare company Columbia Pacific Management, says. "A lot of people rely on connections and under-the-table payments to try to access doctors.
Dr. Wang, who runs Convoy Union Medical Clinic, has created a membership structure for patients such as Wan who lack U.S. health insurance. Chinese patients pay $10,000 a year for the privilege of visiting Dr. Wang's Seattle clinic. They receive a thorough physical exam that includes a cardio stress test, nutrition consultation and genetic analysis, and a follow-up "virtual" visit.
"These people do annual physicals in China as well; they just feel it's not as detail-oriented and service-oriented," he says.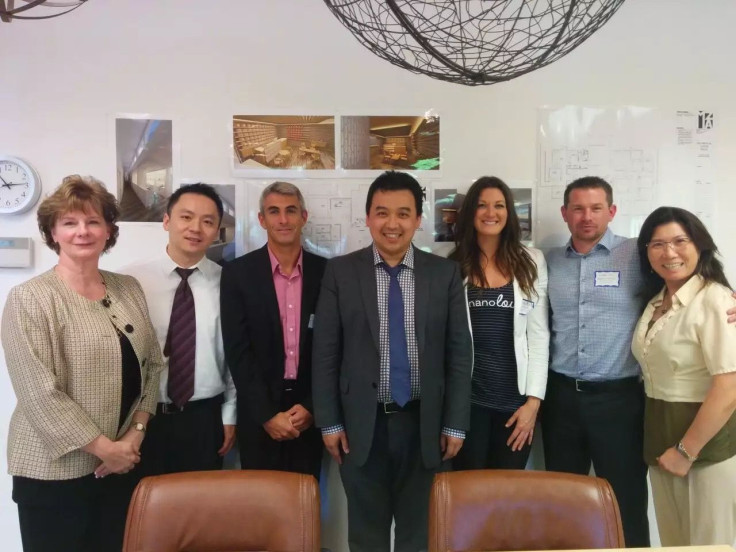 Dr. Wang launched the model at the start of the year and so far, 52 Chinese patients have paid for memberships and traveled to Seattle to see him. Among them, he found two cases of previously undiagnosed cancer. For these patients and others who require further treatment, Dr. Wang coordinates care with their China-based physicians or refers them to specialty centers in Seattle.
Wan says the service that Dr. Wang provides is exactly what he and his wife were seeking.
Dr. Wang says he has an advantage when it comes to finding these patients and earning their trust — he grew up in China and trained at Fourth Medical University in Xian before completing an internal medicine residency at Meharry Medical College in Nashville, Tennessee. "I know both healthcare systems," he says. "I feel comfortable to deliver this kind of arrangement."

But he's not the only Seattle-based physician with a growing Chinese clientele. Dr. Becky Su performs acupuncture and practices traditional Chinese medicine at Bellevue Acupuncutre Clinic near Seattle. Some of her patients fly to see her from China several times a year for treatment.
"People say they have really difficult time in China finding a really qualified Chinese medicine doctor, so they come all the way here," she says. "They're seeking the best and when they can't find the best, they look outside."
In response, physicians, hospitals and entrepreneurs in the Pacific Northwest are looking for opportunities to welcome these lucrative new clients. With roughly four million millionaires, China is second only to the U.S. in the number of people whose net worth comprises seven or more digits.
Diane St. John, a human resources consultant in Seattle, is in the throes of launching a business called U.S. Medical Access that specializes in coordinating medical care in the Pacific Northwest for Chinese patients with high net worth. She has brought six patients to the U.S. since mid-2014 as a proof of concept and is convinced that hospitals in the Seattle area could treat hundreds of wealthy Chinese patients a year.
Dr. Su agrees that many patients are willing to travel and pay a premium for top-notch care. "People coming in to see me are not only well-to-do, they're very well connected," she says. "They have the best access to the best Chinese doctor, but they come here."
St. John has offered her service to administrators at five of the Seattle area's leading medical centers: Virginia Mason Hospital, Swedish Medical Center, Seattle Children's Hospital, Providence Health and Services and University of Washington Medical Center. "This is a very real part of their business," she says. "I think the potential could be much bigger than people realize."
Cecilia Zapata, director of the global network at Seattle Cancer Care Alliance in downtown Seattle, says the number of Chinese patients who have booked appointments at the center has increased substantially in recent months. "Probably in the last year and a half, there's been steady rise. In the last six months, double that steady rise," she says.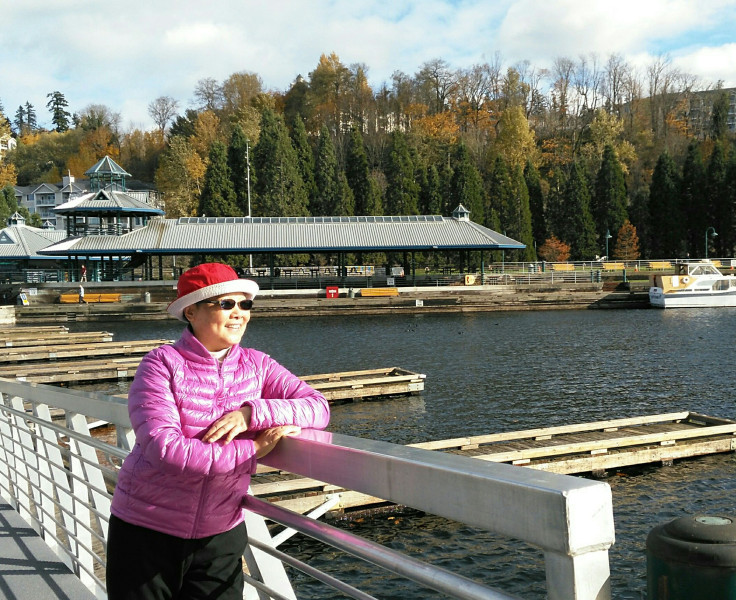 One of those patients is Mei Q Gao, a 58-year-old former accountant from Shanghai, who was diagnosed with metastatic breast cancer in January. After undergoing a mastectomy in China, she traveled to Seattle for one year of follow-up chemotherapy. At Seattle Cancer Care Alliance, she receives two drugs that target her specific type of cancer -- Herceptin and Perjeta.
Gao now lives with her daughter, Qikai Zhou, who is a software engineer in Seattle and translates her mother's questions for doctors. Zhou says there are "too many patients and too few oncologists" in China. While there, her mother had to wait in long lines at the pharmacy or outside of the infusion room. And Perjeta isn't available in China.
"My mom's oncologist in China usually has more than 40 office visits per day. One visit is less than 10 minutes. We are unlikely to get detailed medical advice and a personalized treatment plan," Zhou says. "Because the cancer was already metastatic in the first diagnosis, we want her to have the best treatment to live as long as possible."
These days, Seattle Cancer Care Alliance receives about a dozen inquiries a day from Chinese patients or family members of patients who are seeking medical care in the U.S. Zapata estimates 10 percent of these callers eventually make an appointment.
"I think centers like us are really primed to be in this business," she says. "That's been our mission anyway, expanding that access and improving care, so it's a great opportunity."
Dr. Wang also says that the potential is huge, and looks forward to playing a larger role in the exchange. "I feel this is a big market," he says. "That's my intention, to build a bridge between China and the U.S."
But St. John is concerned that if Seattle hospitals move too slowly, they'll lose out on the opportunity to welcome more Chinese patients — and their wallets — to America. Those patients could instead wind up at the Mayo Clinic which has been far more aggressive about reaching over the Pacific. At Seattle Cancer Care Alliance, staff is only just now translating a form letter that it sends to prospective patients into Mandarin.
She says hospitals must learn to provide reasonable estimates of cost up front and take payment at the same time care is delivered. A hospital told one of her patients that an MRI would cost $2,600. But once the patient arrived, hospital staff factored in the price of anesthesia and a host of other add-ons. The cost ratcheted to more than $10,000. Ultimately, the patient paid for the MRI.
At Seattle Cancer Care Alliance, Zapata says it's not unreasonable for visiting patients to pay out-of-pocket for medical bills that run into the hundreds of thousands of dollars. Gao has already spent $140,000 in savings for her care, and Zhou expects her mother will need even more by the time she finishes in March.
Zhou says her mom's care costs at least twice as much in the U.S. than it would in China. Each time Gao visits the doctor in Seattle for an infusion, she pays between $200 and $300 as a self-pay client. In China, each visit would cost less than $20 through insurance.
Due to increasing demand, Seattle Cancer Care Alliance will soon begin charging potential patients for physicians to simply review their chart and determine whether to admit them. Though Zapata won't say what the hospital charges for a basic chart review, citing "confidentiality," she says charges range between $2,500 and $3,500 across most medical centers.
A Healthy Market
Regardless of how successful local efforts are to boost the number of Chinese patients who travel to Seattle, the majority of the nation's wealthiest patients will inevitably remain in China. That's why healthcare companies in the Pacific Northwest also see a golden opportunity in launching overseas operations to care for the nation's 1.3 billion citizens.
Their timing is right, as China's government has slowly welcomed more private business to the healthcare system of the world's most populous nation, wary of the $1 trillion per year the nation is projected to spend on healthcare by 2020.
The government hopes more private investment will create a cheaper, better and more equitable healthcare system. Last year, it began permitting private companies to wholly own Chinese hospitals in select cities and provinces. Previously, investors could only own up to 70 percent of a facility in most places.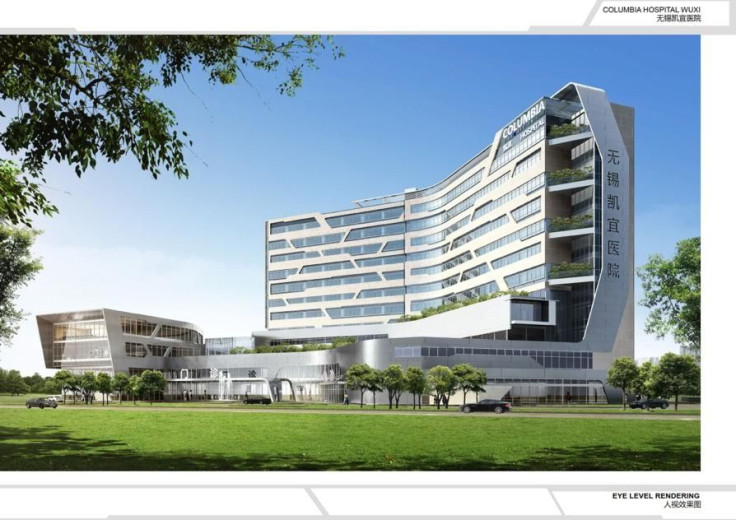 Investors see a growing market. Chinese patients already spend more on healthcare than residents of most nations, totaling $511 billion in 2013. But analysts say the Chinese could easily spend more. In 2013, China's costs represented only 5.6 percent of the nation's GDP, which is a small portion compared to other developed nations. At the same time, both incomes and chronic diseases are on the rise. Deutsche Bank predicted in a 2014 report that healthcare spending would jump from 2.9 trillion yuan in 2012 to eight trillion yuan by 2020.
Within a year after the new ownership rule took effect, the Seattle-based healthcare company Columbia Pacific Management pledged to build or acquire 10 Chinese hospitals in 10 years. The company has already laid out plans to construct a hospital in the city of Wuxi for $80 million and another in Changzhou for $100 million. In June, it acquired Kaiyuan Orthopedic Hospital in Shanghai.
So far, the hospitals that private companies have purchased or built in China tend to specialize in one lucrative area, such as orthopedics or cardiology. All three of Columbia Pacific's planned hospitals are located near Shanghai in the wealthy strip of cities in the Yangtze River Delta.
For now, the vast majority of Chinese patients are still treated through the federal government. In 2014, fewer than 10 percent of Chinese patients were treated through private service providers including hospitals, which maintained only 14 percent of hospital beds nationwide.
"There's been a growth in private insurance but it's still a very small percentage of the total," says Dr. Thomas Brown, executive director of the Swedish Cancer Institute at the nonprofit Swedish Medical Center in Seattle.
At the same time, U.S. hospitals have begun to court their Chinese counterparts for new research partnerships and faculty exchanges. Brown recently traveled to China and South Korea on behalf of Swedish, the Pacific Northwest's largest medical center. He shook hands with administrators and physicians at 18 hospitals in four cities during the tour, and inked four new memorandums of understanding from the trip.
One was with CongraMarie Hospital Group in Shanghai, which runs nine Chinese hospitals. The partners will collaborate on research projects, run an exchange program for physicians and cooperate on treatments. Brown says such agreements are now easier to forge than in the past.
"As there's more privatization, it becomes easier to engage because the private entities have a little less bureaucracy, a few more degrees of freedom," he says. "They're looking to compete."
For now, Seattle-area hospitals don't advertise in China. But Kauilani Robinson, public relations manager for Visit Seattle, says it's possible that the area's tourism marketing group will promote Seattle as a medial tourism destination in the future because of the clear demand.
© Copyright IBTimes 2023. All rights reserved.
FOLLOW MORE IBT NEWS ON THE BELOW CHANNELS