Uber Accused Of Impeding NLRB Probe Into Labor Practices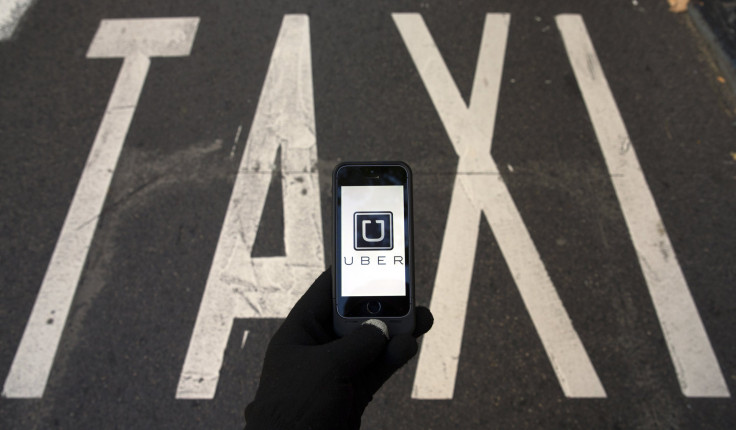 Federal officials have accused Uber in new court filings of failing to cooperate with an investigation into whether its drivers are employees or independent contractors.
Over the past few months the National Labor Relations Board (NLRB) has asked the ride-hailing giant to hand over a wide range of documents about the company's employment practices after receiving several closely related complaints from drivers last year. In the complaints, workers allege that Uber's contracts barring drivers from pursuing class-action lawsuits violate federal labor law. Before the board can rule on that question, however, it has to first determine that the drivers are employees — not independent contractors, as the company maintains. Only employees are covered by the law.
Apparently, the NLRB probe hasn't made much headway: Uber, it says, is not cooperating. On Tuesday, the agency asked a federal judge in California to force the company to comply with two subpoenas it issued last December.
The subpoenas request information about Uber's application process, its training of drivers, monitoring of drivers, app management, driver ratings and fares. According to the NLRB, the company has only provided limited information related to the individual drivers who filed complaints with the agency.
"To date, [Uber] has only provided the licensing agreements they entered into, their emails to and from respondent's service desk, and a one-page policy on service animals," NLRB Attorney Carmen Leon said in court filings. "Respondent has not complied with a majority of requests in both subpoenas and has impeded the ability of the board to complete its investigation of the charges pending before the board."
Uber Technologies Inc.'s Funding History | FindTheCompany
Uber has faced increased scrutiny over its business model — especially its insistence that drivers are independent contractors, not employees. Independent contractors are not protected by regulations such as mandatory overtime pay and company reimbursements for job-related expenses like fuel and maintenance. Critics say the San Francisco-based company improperly classifies workers as contractors in order to keep labor costs low.
In a separate legal challenge, Uber faces a class-action lawsuit from drivers in California who accuse the company of misclassifying workers and dodging costs like overtime pay. That case is slated to go to trial June 20.
Like that looming showdown, Uber's clash with the NLRB could have potentially wide-reaching consequences.
A determination from the labor board that Uber drivers are in fact employees would open the door for the company to face charges of unfair labor practices and the prospects of unionization.
Labor unions have shown some interest in organizing Uber drivers: Last month, the International Brotherhood of Electrical Workers, Local 1430, filed for an election to represent hundreds of drivers at LaGuardia Airport in New York—but it eventually agreed to put the brakes on the campaign after other unions raised strategic concerns.
Rebecca Smith, deputy director of the left-leaning National Employment Law Project, said that a ruling from the NLRB that Uber drivers are employees could affect other workers in the so-called on-demand economy: Many workers at the nation's growing crop of app-based companies are classified as independent contractors, including those at Uber's chief competitor, Lyft.
Such a ruling would not only suggest other on-demand economy workers are protected by the National Labor Relations Act, Smith said, but might also suggest this group of workers should be covered by other key work-related regulations.
"Because the [National Labor Relations Act] has a more stringent test than many other statutes, such a conclusion could cut off any debate on whether on-demand workers are 'employees' for purposes of minimum wage, overtime pay, worker's compensation and unemployment insurance," Smith said.
© Copyright IBTimes 2023. All rights reserved.