Meet Jake Cloobeck – Young Hollywood's Favorite Photographer
He's shoulder to shoulder with Beverly Hill's finest and arguably the new celebrity photographer on the horizon of the entertainment world capital. Jake Cloobeck has learnt from the best, to work with the best.
When we look back at the real greats of cinema, there's photographs as iconic as the movies they starred in. Whether it's Marilyn Monroe holding down her dress in the New York Subway by her friend Sam Shaw, or James Dean's several iconic shots by Dennis Stock - they are history captured in a frame. Photographers such as Herb Ritts, Anton Corbijn or Annie Leibowitz merged to be stars of their own for their exceptional creative work with celebrities and actors.
Young Hollywood today has their own star behind the lens – Jake Cloobeck. Beverly Hills' new favorite is emerging into that exact high demand artist loved by the new generation of superstars.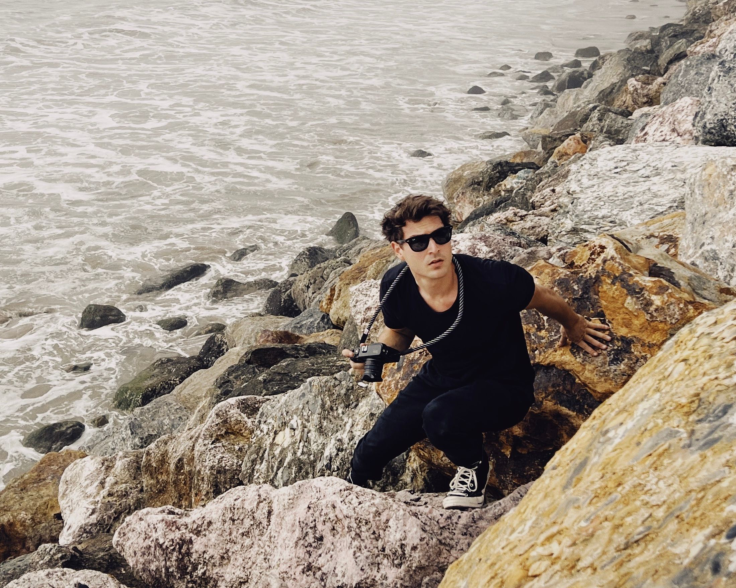 Mentored by the legendary Tyler Shields, Cloobeck mixes edge with elegance.
The visual shooting star credits his early Las Vegas upbringing for his experimental nature, while he sees the mellow and minimalistic part resulting in his time spent at Laguna Beach. Arguably the best ingredients to position himself within the glamorous though ever changing front row of the industry.
Cloobeck learned photography at an early age assisting his mother, a surf photographer. Perfecting his craft in fashion and celebrity photography, Jake's images are no random results. His attention to detail is remarkable, shooting exclusively on film, always giving the artistic approach priority.
The result are timeless portraits in black and white. Truly shot for photography books or international art galleries. In a time where we see photography becoming a fast product of mass consumed online content creation, Jake Cloobeck's work separates itself distinctively.
A talent and artist, that can't be ignored, and is truly trusted by the young up-and-coming generation of Hollywood. The LA photographer's work with HBO's Euphoria star Colman Domingo and Cloak and Dagger star Olivia Holt being a perfect example. Stars of today, superstars of tomorrow. Cloobeck claims his progress of work is so personal, it's his way of being of service to the people he is rooting for. An admirable passion, that proves to pay back.
The portrait photographer is currently working on a photography book, describing it as a great challenge that pushes his creativity even further. Until we get to hold the finished work in our hands, we will still be able to enjoy his photography in top fashion magazines and fashion campaigns. With his timeless style, Jake Cloobeck is surely already on there radars of brands such as YSL and Calvin Klein. And if you see his work, you will know it's his.
© Copyright IBTimes 2023. All rights reserved.
FOLLOW MORE IBT NEWS ON THE BELOW CHANNELS