Megaupload Crackdown: Why Was Kim Dotcom Arrested?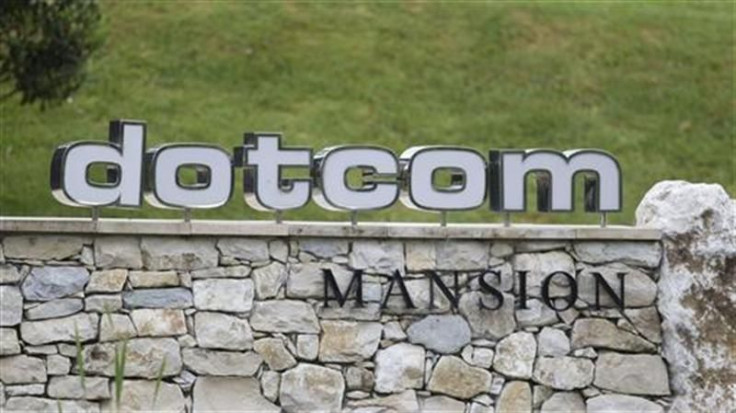 After Megaupload, one of the world's leading file-sharing Web sites, was shut down by the U.S. government, its founder Kim Dotcom and three associates were also arrested and charged with several felonies, including racketeering, money laundering, copyright infringement and more. If convicted , they could face up to 50 years in prison.
Currently, DotCom and his three accomplices are in custody and are being held without bail until Monday. Other three accomplices are still at large. Citing Ira Rothken, a prestigious attorney who is best known in the tech sector for defending Web sites accused of copyright infringement, CNET said the defendants are assembling a team of crack copyright, criminal and technology attorneys to defend them in courts across the globe.
The Justice Department has prepared a 72-page indictment against Megaupload. The indictment said Dotcom and his accomplices operate a huge criminal enterprise as part of his cyberlocker service MegaUpload.
The file-sharing site has become as one of the most popular file-storage services, which had had 150 million registered users and some 50 million hits per day.
The Federal officials said the defendants pocketed millions of dollars in loot and cost the film industry more than $600 million in damages.
Gizmodo reported that they even rewarded their most piracy-pushing users, laundered money through the site, and spent the cash in the most conspicuous ways imaginable.
Although the site knew it had infringing videos and songs on its servers, it wanted the contents to spread far and wide for maximum ad money. In order to reach their goals, they bribed users to do it for them.
The Mega Conspiracy did provide financial incentives for premium users to post links on linking sites through the 'Uploader Rewards' program, which ensured widespread distribution of Megaupload.com links throughout the Internet and an inventory of popular content on the MegaConspiracy's computer servers, the indictment read.
Megaupload was also involved in the money laundry. Members of the Enterprise and their associates committed money laundering, attempted to commit money laundering, and conspired to commit money laundering to facilitate and expand the Enterprise's criminal operations. the indictment continued.
The U.S. government recently has launched a crackdown against online piracy worldwide and Megaupload had become a shoot-to-kill target.
Dotcom, a former illegal street racer and hacker, was arrested in his luxurious mansion in Auckland, New Zealand. He had just turned 38.
Dotcom's original name is Kim Schmitz. Kim changed his last name to Dotcom, expressing his homage to the technology that made him a millionaire. Ironically, the same technology also led him to be arrested.
After storming Dotcom's mansion, the police seized the vast wealth accumulated by dotcom over the years , including 18 vehicles. A 1959 pink Cadillac and three cars with vanity license plates that read HACKER, MAFIA, and STONED were discovered during the raid. Dotcom was known for flying in helicopters and personally funded the Auckland's 2010 New Year's fireworks celebration.
What do you think about the case? Leave your comment below.
MUST READ: Megaupload Busted - Can Kim Dotcom Win the Copyright Fight?
© Copyright IBTimes 2023. All rights reserved.