Meghan Markle Allegedly 'Warned To Leave' Prince Harry Due To His Rapid Hair Loss
Meghan Markle, 38, and Prince Harry, 35, have become favorite subjects of criticisms since they confirmed their relationship in Nov. 2016. After the Duke and Duchess of Sussex launched a legal offensive against three British tabloids earlier this month, the Royal couple has received more and more backlash from their detractors.
Reports have it that the malicious reports and criticisms hounding Meghan and Harry, not to mention their duties as members of the Royal family and responsibilities as parents to Baby Archie, have caused stress to the pair. In May, Daily Mail shared photos of Harry's rapidly losing hair, which raised a ruckus among royal fans.
Dr. Asim Shahmalak said that Prince Harry has been experiencing the same acceleration of hair loss as his brother. He even pointed out that the thinning of hair has intensely increased after he married Meghan Markle.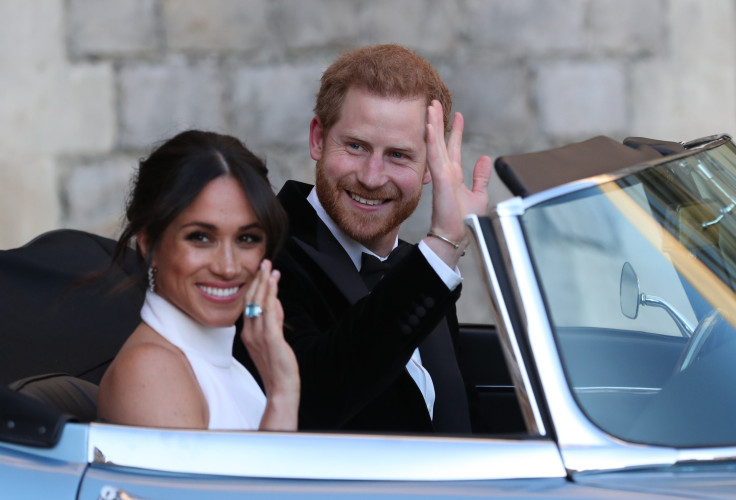 "Fatherhood has definitely not been kind to Prince Harry's hair," Shamalak told The Sun. "Stress is a factor in hair loss so the struggles of combining his royal duties with marriage and becoming a father for the first time may be a reason why his hair is thinning noticeably across the top of his scalp," he went on.
Though Prince Harry's premature balding is something that runs in his blood, speculations are rife that Meghan Markle is, not at all, pleased about it. Globe even reported that the former "Suit" actress gave her husband an ultimatum about his thinning hair.
An unnamed source told the publication that Meghan has become "so obsessed with being the huge star she never became as an actress" that she started thinking a bald Harry might affect her image. Hence, she is, allegedly, threatening to leave her husband if he does not do something about it.
While it is true that Prince Harry's premature baldness has accelerated more than ever, Meghan divorcing her husband due to this hereditary trait is somewhat illogical. Argentinian polo star, Nacho Figueras, 42, who is a close pal of the Duke of Sussex even revealed to Ellen DeGeneres, in an interview, that Meghan "gave up everything she had to marry the man she loves."
The parents of Archie Mountbatten-Windsor have yet to address this unverified claim. But, with all the endless malicious reports plaguing the personal lives of Prince Harry and Meghan Markle, this might just be another nasty rumor waiting to be debunked.
© Copyright IBTimes 2023. All rights reserved.