Meghan Markle Called 'Astonishing Fashion Sales Force'; Effect Stronger Than Kate Middleton's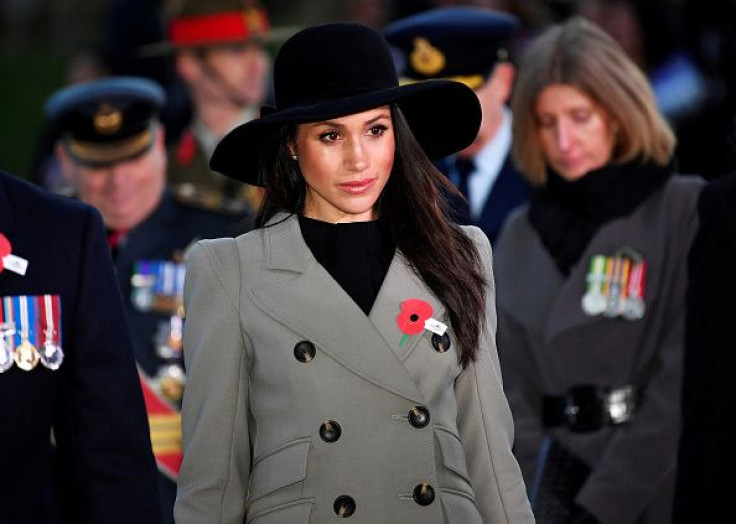 Meghan Markle is a strong force in fashion, surpassing even future sister-in-law Kate Middleton.
Even before the "Suits" actress becomes an official royal, she's already proven that she's a great fashion influencer. The Meghan Effect has been on full swing since the first time she stepped out with Prince Harry at the Invictus Games in Toronto in 2017.
Today, Prince Harry's fiancée is deemed as the most powerful woman in fashion. In fact, according to experts, she can eclipse Kate Middleton's Kate Effect.
"Ms Markle is an astonishing fashion sales force, who is setting the industry alight," Vogue editor Edward Enninful said.
Fashion experts from Toronto described Markle's style as "effortless chic." "She always looks like she's not trying," said John Muscat, founder of the Line The Label, who designed the white wrap coat that Markle used during her engagement photo call with Prince Harry in November.
Just a few minutes after a photo of Markle wearing Muscat's white coat made headlines, it was sold out. Muscat recalled how overwhelming the Meghan Effect was.
"It was insane," he recalled. "The phone was ringing off the hook with international press requests. I did 12 hours straight of TV, phone and email interviews. It was the craziest thing I've ever seen."
"We had 5,000 requests for the coat. It costs £750 ($1,014). That is not something you buy lightly. Requests were flooding in from around the world," he added.
In gratitude to Markle, Muscat renamed the coat. It's now back in stock and called The Meghan.
Another brand, Sentaler, also attested to Meghan's Effect. The Duchess of Cambridge and the Canadian PM's wife Sophie Gregoire also use the same brand. However, according to its founder, Bojana Sentaler, Markle took their sales to a new level.
"We made more and it's continuing to sell and sell," Sentaler added. "The waiting list is around two months at the moment. We've had customers asking us to ship to Singapore, Australia, India — places you wouldn't imagine they would need alpaca coats."
Strathberry also experienced the same surge in sales and demand after Markle was photographed using their bag.
"The interest in the brand has been incredible," Strathberry spokesperson Leeanne Hundleby told People. "The phones began ringing constantly and our visitor numbers on our website were up by around 5000 percent!"
Markle is expected to surpass Middleton's influence in 2018, especially since she's getting married to Prince Harry in a few weeks' time.
"With the wedding of Prince Harry and Meghan this May, I believe her influence will eclipse even Kate's this year," said David Haigh, CEO of business valuation and strategy consultancy Brand Finance.
© Copyright IBTimes 2023. All rights reserved.