Meghan Markle Effect Will Surpass Kate Middleton's Influence In 2018, Source Says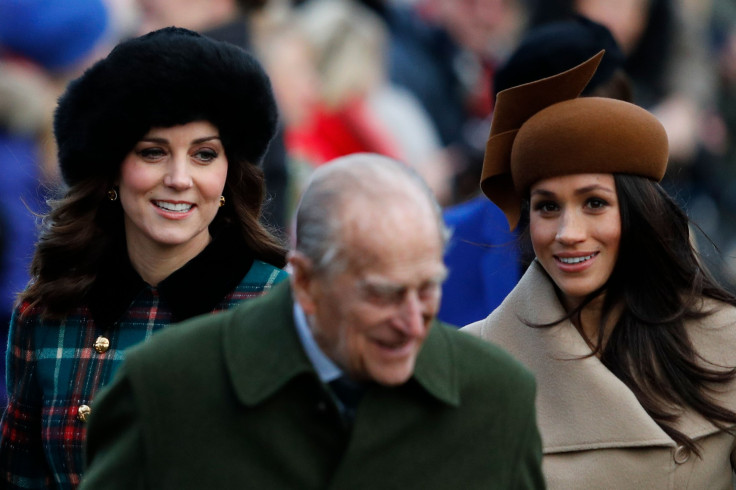 Meghan Markle is expected to be more popular than Kate Middleton this year.
The "Suits" star and the Duchess of Cambridge are often compared due to their influence on style and fashion. Whatever they wear tends to run out of stock. However, Prince Harry's fiancé is expected to surpass the popularity of Prince William's wife this year.
David Haigh, CEO of business valuation and strategy consultancy Brand Finance, said he believes the Meghan Effect will surpass the Kate effect this year, Daily Express reported. One of the factors is Markle's upcoming royal wedding to Prince Harry.
"Certain members of the Royal Family have a huge impact on the economy, through their unofficial endorsement of clothes or accessories… as a kind of 'brand ambassador'," Haigh explained.
"Diana had it, Kate certainly does, and we're already seeing how Prince George and Princess Charlotte do too. But with the wedding of Prince Harry and Meghan this May, I believe her influence will eclipse even Kate's this year."
Haigh added that Prince Harry and Markle's royal wedding is expected to affect the economy enormously. Prince William and Middleton's nuptials was a bank holiday and it generated $1,409,090,000 even if only a few people work. The "Horrible Bosses" and Prince Harry's wedding day is not. More are working and more guests are expected to visit London to witness the wedding.
In addition, Haigh also considers Markle's race and career as another factor that makes her more appealing to the public. Markle and Prince Harry's love story is expected to make changes in the monarchy as the "Remember Me" actress is the first person of color to join the royal family.
"She is a big, big story in America," Haigh explained. "Not only because of her nationality but also her racial identity and career as an accomplished actress in her own right. Hers and Harry's story encompasses so many things for a positive, modern, inclusive monarchy and that translates to enormous global coverage."
In related news, the FA Cup and Prince Harry's wedding will not have a clash. The royal wedding is set to start at noon. Meanwhile, the FA Cup finals usually start at 5:30 p.m. So, those who want to witness both events will have enough time as the royal wedding and the FA Cup Finals are over five hours apart.
Initially, many were concerned about the timing of the royal wedding falling on the same day as the FA Cup Finals to which Prince William is the president. The Duke of Cambridge is expected to attend both. The palace assured everyone that they will consider the time so that both events won't be scheduled at the same time.
"We have not gone into the timing of the wedding but made it clear that the wedding and the FA cup final will not clash," the rep said.
© Copyright IBTimes 2023. All rights reserved.