Meghan Markle Compared To Sarah Ferguson For Breaking Royal Protocol
Meghan Markle is similar to Sarah Ferguson due to her rebellious nature.
The Duchess of Sussex has been violating royal protocol when it comes to her manner of dressing and the way she interacts to the public. According to Anna Kretschmer, a journalist for Express, Markle's "rebellious fashion sense and penchant for short skirts finds a parallel with the Duchess of York."
In the documentary "Diana and Sarah: Royal Wives of Windsor," Ferguson's style in the 1980s and 1990s was described as "liberated and relaxed fashion of bare legs, short skirts and smiles all around." The publication noted that Ferguson's "fashion sense made her stand out from the rest of the royal family, much like Meghan's unique style today."
Ferguson and Markle both have a relaxed and friendly attitude. However, this informal fashion sense is being frowned upon in royal circles.
According to Allan Starkie in an unearthed clip of "Fergie: Downfall of the Duchess," Ferguson was most scared of Prince Philip. The Duke of Edinburgh reportedly warned her about her being too friendly with the servants.
There was a time when the Duchess of York walked into a room to have dinner with Queen Elizabeth II and Prince Philip. Ferguson greeted each servant with their first name and when she sat down, the 97-year-old royal turned to her and said: "I thought you give up flirting with the servants ago?"
On the other hand, Markle has been photographed hugging individuals during her royal engagements. She has done this countless times and even agreed to do a selfie with two royal fans during her New Zealand tour with Prince Harry.
In related news, betting odds suggest that Prince Harry and Markle will welcome their bundle of joy in April. The palace didn't announce how far along the duchess was during the announcement but only hinted that the upcoming royal baby is due in the Spring.
"It's sure to be an exciting spring for Royal fans and we make April the favourite for the month that Meghan and Harry's new arrival is born," Coral's Harry Aitkenhead said. "If that is true, the new baby could well share a birthday with some other Royals."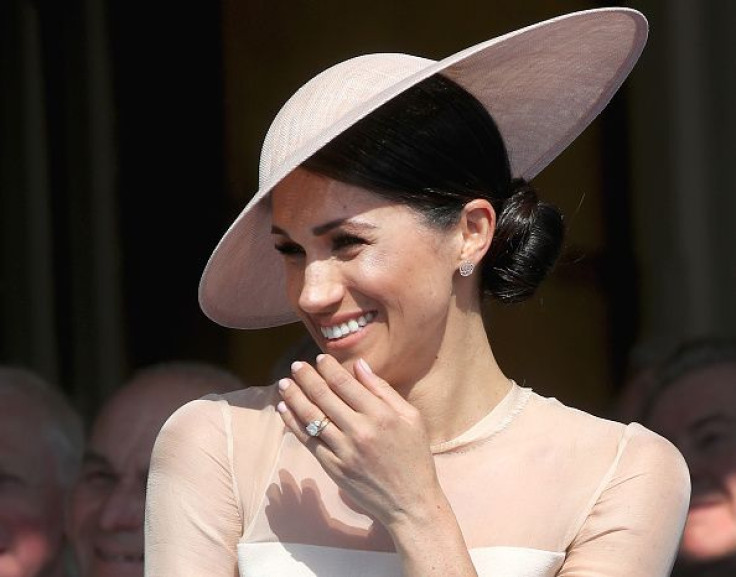 © Copyright IBTimes 2023. All rights reserved.