Meghan Markle 'Messed Up' Part Of History By Doing This: 'Just Terrible'
Meghan Markle was slammed for upgrading her engagement ring.
The Duchess of Sussex decided to change the design of her engagement ring. But not everyone is supportive of her decision to do so.
E! News host Justin Sylvester criticized Markle's decision to redesign the engagement ring she received from Prince Harry. For him, the former "Suits" star actually messed it up and changed part of history.
"That's messed up. Your husband gave you an engagement ring and you altered it a year after you got that ring?" Sylvester said.
"Come on. It's just terrible. You breathe through it and you just hope one day you get an upgrade in five to ten years."
He explained that the original ring was part of history because it's the ring Prince Harry gave to the first bi-racial member of the British monarchy, so it was a significant moment.
Also, Prince Harry designed the engagement ring himself. He included her favorite metal, yellow gold and a diamond from Botswana, a country close to the duke's heart and where the couple had their second date. Also, the two diamonds on the side were handpicked from Princess Diana's jewelry collection.
Meanwhile, E! Chief News Correspondent Melanie Bromley is supportive of Markle's decision. According to her, the upgrade was gorgeous and Markle just altered it to make it more in line with what she wanted.
"It's a thing she's going to have on her finger for the rest of her life. You have to make it so that you are going to love it," Bromley said, defending Markle.
The changes in Markle's engagement ring was spotted when she attended Trooping the Colour. Originally, the ring had a gold band but in the recent sighting, it now has a diamond-studded design.
While Markle added diamonds in her engagement ring, her sister-in-law, Kate Middleton, did the opposite in another piece from Princess Diana's jewelry collection. The Duchess of Cambridge decided to remove diamonds from the Princess of Wales' favorite sapphire earrings, so now they are like delicate teardrop earrings.
Middleton and Markle are entitled to some of Princess Diana's jewelry because the People's Princess included in her Letter of Wishes her intentions to allocate her jewelry to her sons, so their wives could have or use some of them.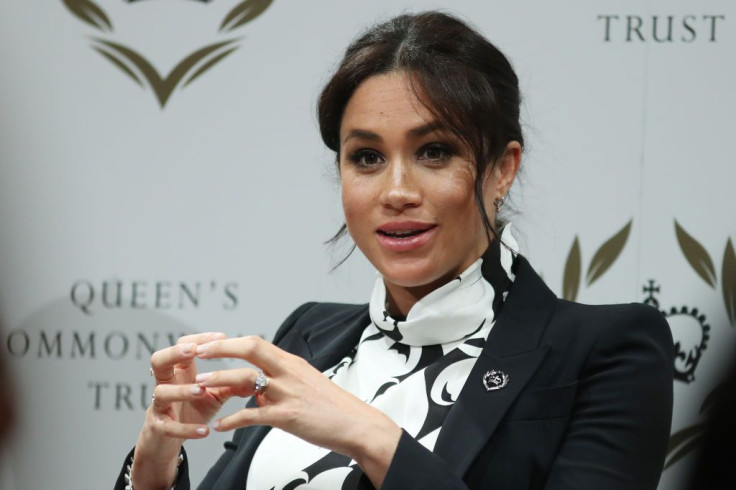 © Copyright IBTimes 2023. All rights reserved.