Is Meghan Markle Pregnant? Prince Harry Comment Sparks New Speculation About Baby No. 2
They just celebrated a milestone with their son, Archie Harrison, but speculation that Prince Harry and Meghan Markle are preparing to welcome a second child together has ramped up following the couple's appearance at a Remembrance day event.
The Duke and Duchess of Sussex paid a visit to a group of military wives and their kids in Windsor over the weekend, and in an interview with the Forces Network, one of the women who met the royal couple admitted that Prince Harry, in particular, seemed to be intrigued by how her family adjusted to a different dynamic after having two kids.
"Harry was quite interested in how things were with second children as well, because we've both got older children," Susie Stringfellow told the news outlet, before admitting she and another mom were trying to encourage the Duke into having another baby with his wife.
"We were trying to encourage him to have a second baby," she added.
The couple's apparent interest in what life was like with two kids came on the heels of Markle not only recycling some of her maternity clothes during their recent African tour, but also sparking speculation by resting her hands on her stomach during a Remembrance Day event at Westminster Abbey, mimicking a move she made in October 2018 after announcing her pregnancy with Archie.
It's also been noted that the couple likely won't wait long before having a second child due to Markle's age. A woman who gets pregnant after the age of 35 goes through what is known as a geriatric pregnancy, and at 38, it's believed that should she and Prince Harry have another child, they will try sooner rather than later, even though doing so too soon causes a greater chance of complications.
"The issue is of course that older Mums are more likely to plan to have babies closer together as they don't have the same luxury of time in terms of their fertility, as a woman still in her 20s would have," Midwifery professor Julie Jomeen told Express UK. "Ultimately, it has to be a woman's choice, what is important is that they are aware of the evidence around birth spacing and that they make their choice based on good evidence-based information."
Of course, even if the couple decides not to have a second child, they still have plenty to look forward to with their son, with a source telling Us Weekly that the six-month-old is already making strides and proving that he is a very smart child.
"He's a strong baby and you can tell he's super smart," the source said. "He can sit up without support and roll over, and he's almost crawling. He can't talk yet, but he's trying!"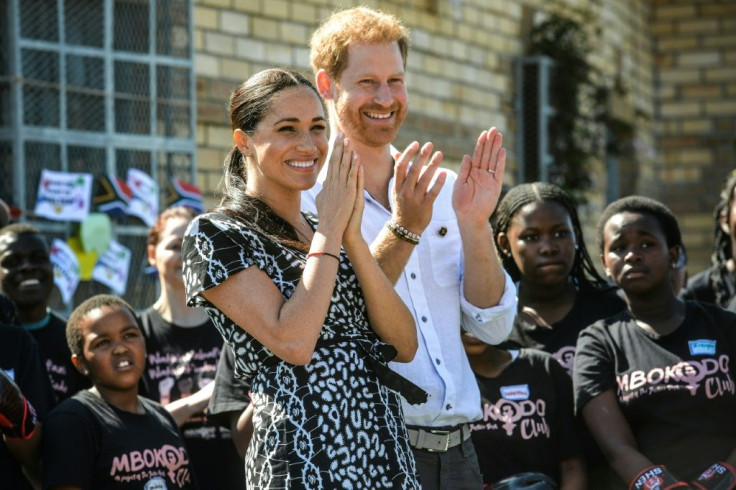 © Copyright IBTimes 2023. All rights reserved.