Meghan Markle, Prince Harry Hold Secret Royal Wedding Rehearsals?
Prince Harry and Meghan Markle might have already started their wedding rehearsals.
The "Suits" star and her fiancé were seen at their wedding venue multiple times over the past weeks. Whenever Markle and Prince Harry visit the chapel, they reportedly make sure that it's during an unexpected hour.
"My spies in Windsor have spotted the pair going into St George's Chapel on three occasions in the past couple of weeks," Charlotte Griffiths wrote.
"Says my source: 'They always come when it's getting late, and one evening they must have had dinner with the Dean as they went into his house for a couple of hours before leaving quite late,'" Griffiths continued.
Prince Harry and Markle are tying the knot on May 19 at St. George's Chapel. Their wedding ceremony will start at 12 p.m. U.K. time (7 a.m. EDT). After they exchange vows, there will be a carriage ride procession.
Prior to their royal wedding, Prince Harry and Markle attended a number of Commonwealth events together. On Saturday, the couple was also spotted at Queen Elizabeth II's 92nd birthday party. The "Horrible Bosses" stunned in her navy Stella McCartney cap dress and towering heels.
Prince William was present at the celebration, but not his pregnant wife, Kate Middleton. Prince Charles, Camilla Parker-Bowles, the Earl and Countess of Wessex, Prince Beatrice, Princess Eugenie, Princess Anne and more royals were in attendance as well.
Meanwhile, Prince Harry and Markle may start expanding their family immediately after their wedding. According to a former royal butler, she may conceive before the year ends.
"As children, he and William both said they would have large families," Paul Burrell said about Middleton's husband and Markle's fiancé. "I predict Meghan will be pregnant before Christmas. I bet William will have four. Both William and Harry wanted more brothers and sisters when they were young but it wasn't to be."
In related news, Markle's first marriage with Trevor Engelson reportedly ended because she changed after landing her biggest role in Hollywood.
"My own inquiries into the cause of the marital breakdown lead me to conclude that there is rather more to it than that," David Jones wrote. "After finally attaining the fame she had craved via 'Suits' it seems she began to change."
Markle and her childhood best friend, Ninaki Priddy, also had a falling out for the same reason.
"What came to light after Trevor and I spoke ended my friendship with Meghan. I think everybody who knew them both was in shock," Priddy said. "All I can say now is that I think Meghan was calculated, very calculated, in the way she handled people and relationships. She is very strategic in the way she cultivates circles of friends."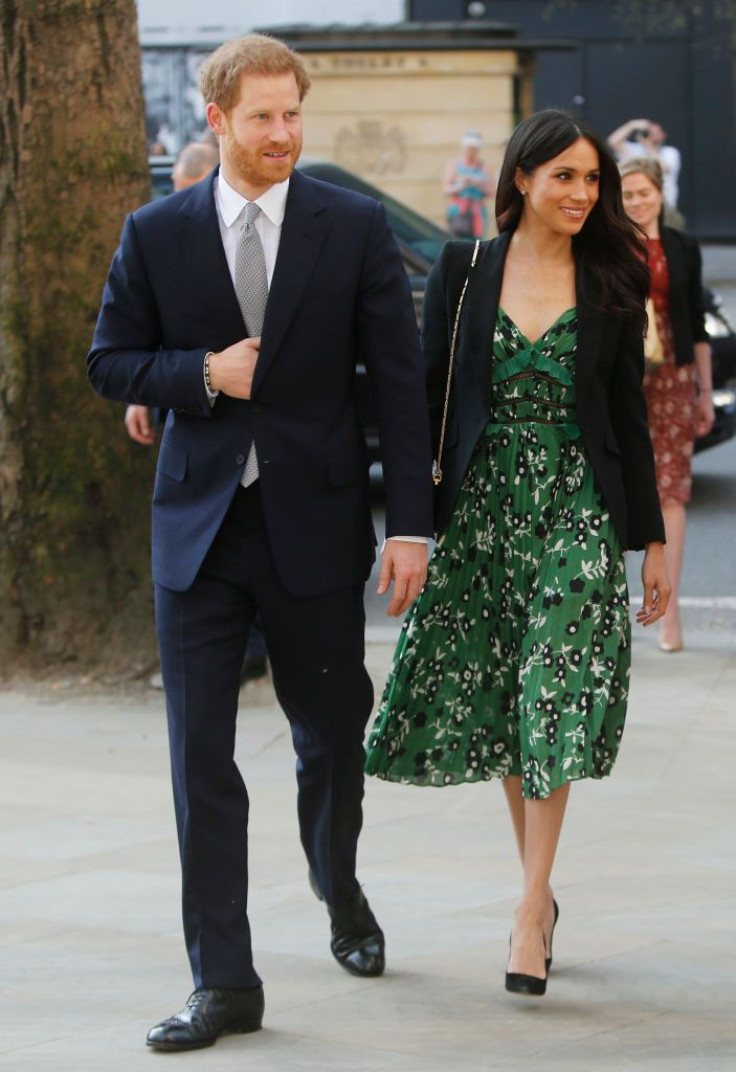 © Copyright IBTimes 2023. All rights reserved.