Meghan Markle Replaced Kate Middleton In Prince Harry's Life In This Way
Meghan Markle may have replaced Kate Middleton's role in Prince Harry's life.
Prince Harry was very close to the Duke and Duchess of Cambridge before he started dating the former "Suits" star. In fact, he would often join Prince William and Middleton in different royal engagements prompting royal fans to dubbed them the "royal trio."
However, things somehow changed when Markle joined the picture. Prince Harry and Middleton were not often seen giggling like the way they did.
"Before Meghan Markle was in Prince Harry's life it was often Harry and Kate that would be seen giggling together," royal expert Omid Scobie said. "They would do this at I suppose formal engagements."
Emily Andrews believe that Prince Harry and Middleton remain close even if he is already married. She pointed out how the Duke of Sussex caught the Duchess of Cambridge's eye during Easter Sunday and how they kind of giggle across Mike and Zara Tindall. She added that Prince William's wife and brother were having a good chat.
Prince Harry and Middleton were also seen having a great time when they reunited at Anzac Day Service. The two arrived at the same time and were photographed chatting and laughing.
Royal fans were happy to see Prince Harry and Middleton together. One netizen even said that they were a "beautiful duo."
Prince Harry and Prince William were rumored to have a falling-out. According to Daniela Elser, writer and editor of News.com.au, shared her thoughts about the issue. She believes that the Duchess of Cambridge is the "biggest loser" amid the rumored rift because she lost an "erstwhile friend" who understood the "structures and stresses of royal life."
Prince Harry also lost the supportive female presence that was with him before he met Markle. Many felt that Prince Harry and Middleton lost their "close ties" and emotional connection in the past year.
Prior to Prince Harry and Middleton's friendly reunion on Easter Sunday, a source claimed that Prince Charles and Princess Diana's sons have already mended fences a few weeks ago. In fact, the Duke and Duchess of Cambridge reportedly visited the Duke and Duchess of Sussex in their new home Frogmore Cottage in Windsor.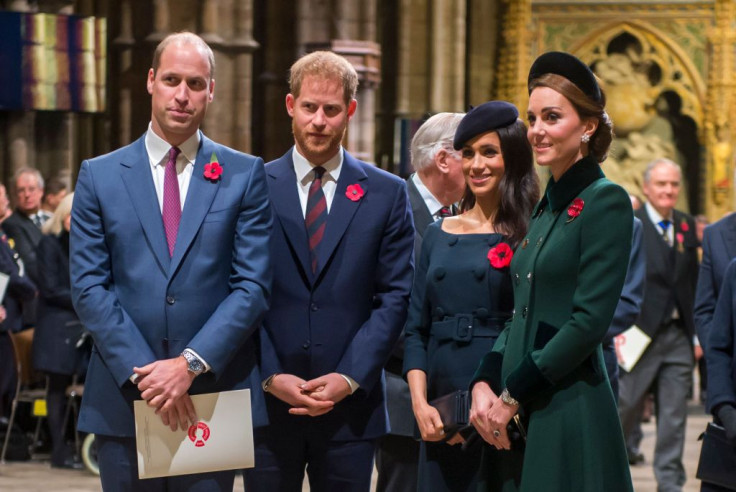 © Copyright IBTimes 2023. All rights reserved.