Is Meghan Markle's Father Affecting Her Relationship With Prince Harry, Prince Charles?
Shortly after missing the royal wedding, Meghan Markle's father, Thomas Markle, began sharing private details about his daughter's personal life with the press. Despite the ongoing drama with her father, the Duchess of Sussex has reportedly been able to move forward thanks to the support of Prince Harry and her father-in-law Prince Charles.
Markle, who celebrated her birthday over the weekend, is still adjusting to life as a royal. Although her dad's interviews with the media have not made her transition easy and put a strain on their relationship, it has strengthened her bond with her new family.
Sources told Entertainment Tonight Markle and Prince Charle have grown closer since she became a royal. "Meghan has established a particularly warm relationship with her father-in-law and Prince Charles adores his new daughter-in-law," the insider revealed.
"He pulled out all the stops at Harry and Meghan's wedding and Meghan was grateful to him for showing such generosity and support when her father pulled out of the wedding last minute," the insider said of Prince Charles, who walked Markle down the aisle on her wedding day.
As the 37-year-old continues to be affected by her father's public comments, she has been reportedly leaning on Prince Harry, who has remained supportive throughout the entire ordeal.
Thomas Markle's decision to speak to the media and share Prince Harry's alleged views about President Donald Trump and other private details has caused the Duchess of Sussex to cut off communication with her father.
"She has not spoken to her father in more than 10 weeks since her wedding and is still hurt by her father, who has both staged the photos and continues to give paid interviews," the source explained.
"The Palace is at a loss of what to do and is re-evaluating options, including a more aggressive strategy to stem the embarrassment caused by Meghan's dad, half-sister and half-brother," the insider shared.
Kensington Palace has not commented on Thomas Markle's comments to the press. However, those close to the Duchess of Sussex revealed she is looking forward to her upcoming schedule that will reportedly keep her busy and allow her to focus on her royal duties.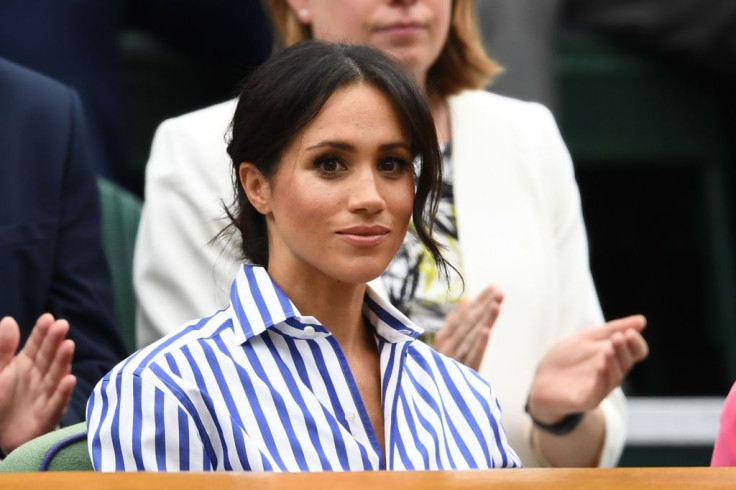 © Copyright IBTimes 2023. All rights reserved.