Meghan Markle's Half-Sister Supports Dad Pursuing Rights To See Grandkids Archie, Lili
KEY POINTS
Meghan Markle's estranged father said he plans to take her and Prince Harry to court so he can see his grandchildren
Markle's half-sister Samantha backed their dad, saying he has "always been a wonderful father and grandfather"
She claimed the duchess was "cruel" for "unjustly" locking him out of her life and preventing him from seeing Archie and Lili
Meghan Markle's estranged half-sister, Samantha Markle, expressed support for their father after he announced his plans to take the duchess and her husband Prince Harry to court.
Earlier this week, the Duchess of Sussex's estranged father, Thomas Markle, revealed plans to petition the California courts for the rights to see his grandchildren, Archie, 2, and baby Lili, 1 month.
Addressing her father's announcement, Samantha said in a statement to Us Weekly that it was "cruel" for her half-sister to keep their father away from two of his grandchildren.
"My dad has always been a wonderful father and grandfather to all of his grandchildren, and he has met them all except for Archie and Lilibet. It has been very cruel for my sister to unjustly lock him out of her life from the wedding to present and furthermore to deprive him as a grandfather of one of the greatest joys in life while he is still alive, which is seeing his grandchildren," the author said.
Samantha went on to say that she supports Thomas' "decision to petition the courts to utilize his naturally granted grandparents' rights to be able to visit his grandchildren."
She explained, "Grandparents do have an interest in their grandchildren and it's unfortunate that he has to officialize his rights through court rather than my sister doing the right thing and being the humanitarian that she claims to be which inadvertently also deprives the two children of meeting their grandfather before he passes away and at a minimal having a photograph that they can look back on of them with their grandfather."
Samantha also alleged that her half-sister is "completely unaware of the short and long-term best interest of her children."
This came after Thomas told Fox News that he wants to take his daughter and Prince Harry to court so he can see his two young grandkids.
"We shouldn't be punishing [Lili] for Meghan and Harry's bad behavior," Thomas told the outlet from his home in Rosarito, Mexico. "Archie and Lili are small children. They're not politics. They're not pawns. They're not part of the game. And they're also royal and entitled to the same rights as any other royal."
Markle is not on speaking terms with her dad and half-sister.
In her and Prince Harry's March interview with Oprah Winfrey, the duchess spoke about her strained relationship with her father, saying that she could never "reconcile" with him for staging photos for the press and leaking a personal letter from her to the tabloids ahead of their 2018 royal wedding. Thomas then backed out of attending their nuptials.
"I look at Archie, I think about this child, and I genuinely can't imagine doing anything to intentionally cause pain to my child," Markle said. "I can't imagine it, so it's hard for me to reconcile that."
Markle went on to point out how her mother, Doria Ragland, has never spoken publicly about her and Prince Harry following the wedding.
"You've never heard her say a word," Markle told Winfrey of her mother. "She remained in silent dignity for four years watching me go through this."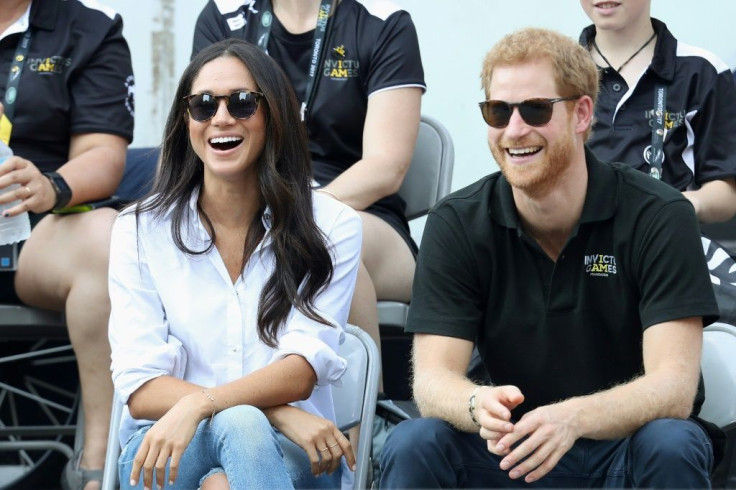 © Copyright IBTimes 2023. All rights reserved.