Meghan Markle's Pal Says Duchess Doesn't Deserve 'Racist' Treatments, Called Her A 'Remarkable' Person
Meghan Markle and Prince Harry have become favorite subjects of some major criticisms since they tied the knot in May 2018. Things have gotten worse for the Duke and Duchess of Sussex when they gave a string of intimate interviews on ITV. Luckily, Meghan and Prince Harry have close pals and family members who are willing to defend them from the constant condemnations.
Recently, Archbishop of Canterbury Justin Welby talked about Meghan and her struggles with life in the spotlight. "They (the royal family) are born into it and one of the things, with the great privilege of meeting some of them that I'm most aware of is their sheer sense of duty and commitment, which means they know this is a life sentence," he said. "Even if they decided to withdraw from public life and never take any money and disappear, they would still be pursued because they'd be the ex-you know Duke of Rock or whatever," Justin went on.
Archbishop Justin also divulged he was bothered by the critics' "racist" treatments to Meghan Markle. "I would obviously be immensely concerned about all racist behavior and, particularly when it's someone you know, you just think this is so totally undeserved," he said. "These sort of portrayals of her you sometimes see," Justin added, before describing the mom of one as a "person of profound humanity" and a truly "remarkable" person.
During her interview with Tom Bradby in October, Meghan revealed that her attempt to pay no attention to media scrutiny caused more damage. The former "Suits" actress said "adopting the British sensibility of a stiff upper lip" did not help at all. "I never thought this would be easy. But I thought it would be fair and that's the part that's really hard to reconcile. But I do just take each day as it comes," Meghan went on.
Prince Harry, for his part, said he fears that Meghan Markle would get to experience the quandaries his mother, Princess Diana, had to endure when she was still alive. The younger brother of Prince William stated he wants to protect his family and revealed he does not want history to repeat itself.
The Duke, also, highlighted the significance of staying mentally healthy in managing all the pressures of life. "I thought I was out of the woods and then suddenly it all came back, and this is something that I have to manage," Prince Harry said. "Part of this job is putting on a brave face but, for me and my wife, there is a lot of stuff that hurts, especially when the majority of it is untrue."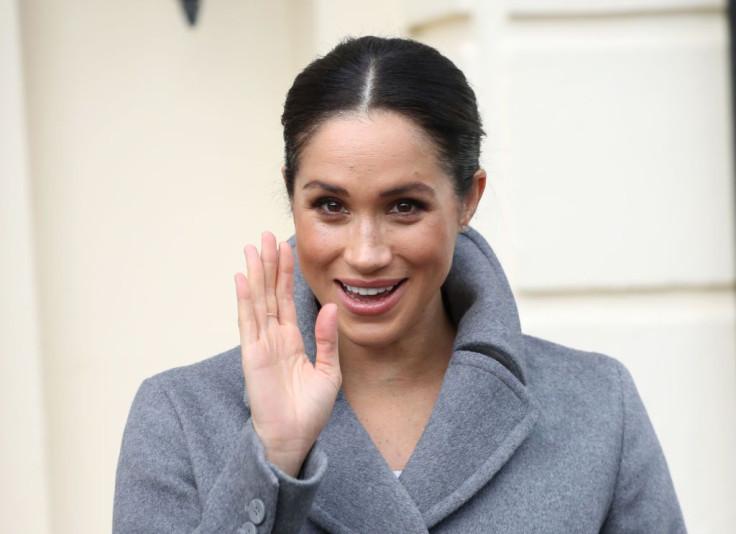 © Copyright IBTimes 2023. All rights reserved.