Meghan Markle's Royal Engagement Details 'Leaked' After Duchess Tried To Keep It Secret
Meghan Markle previously decided to keep one of her royal engagements in South Africa a secret, but it was still leaked to the public a few hours earlier. A source said that the Duchess of Sussex has been adamant about keeping her privacy while on tour due to security and sensitivity reasons.
Before she and Prince Harry traveled to South Africa, they announced their schedule from Sept. 23 to Oct. 2. The schedule confirmed that the Duke of Sussex will be attending solo engagements in Malawi, Angola, and more.
But royal fans thought that this meant Markle would be staying with their son, Archie, who is also with them on tour. However, it has been revealed that the "Suits" alum actually has her own schedule. Markle simply didn't announce them because she wanted to keep her engagements as low-key as possible.
For instance, Markle's trip to Johannesburg was supposed to be kept secret until after it wraps up. But one hour before the trip, the information was leaked to the public. As such, photographers flocked the streets to catch a glimpse of Prince Harry's wife.
According to Express, Markle intended to just uploaded photos of her solo engagement after they are over. This way, she would be able to attend to them in peace.
The Duke and Duchess of Sussex have been very serious about their quest for privacy. They have also expressed their desire to live like ordinary citizens. However, this move has been criticized by royal experts and royal fans.
According to them, it is hypocritical for Prince Harry and Markle to demand privacy when they are members of the royal family. Even though they will never be King and Queen, they still play a crucial role in the monarchy because they are working royals.
But to demand privacy should also mean that Prince Harry and Markle would not accept certain benefits that their status provides them with, which they have not done.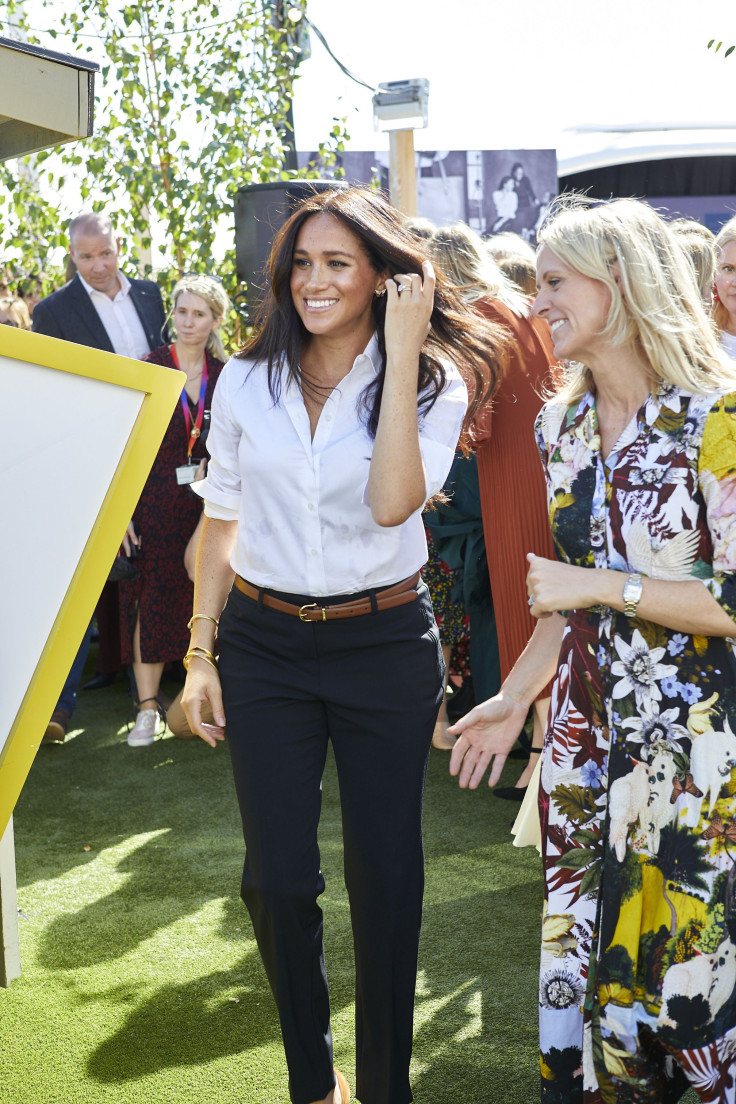 © Copyright IBTimes 2023. All rights reserved.