Mexico: Folk Singer Diego Rivas Murdered, Songs Told Stories of Drug Gangs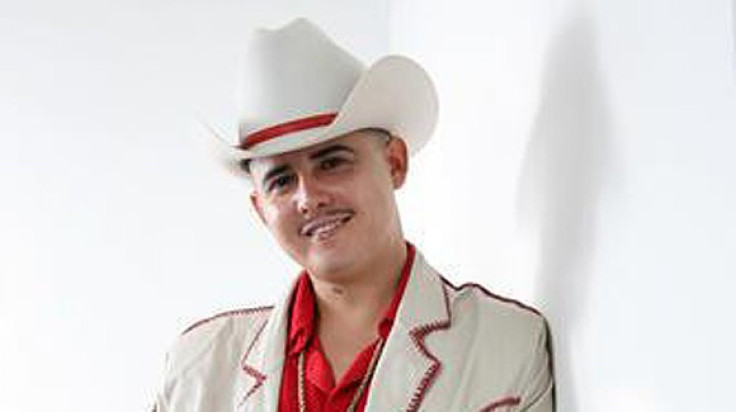 Mexican norteño singer Diego Rivas was found murdered in the city of Culiacan, joining a growing list of folk singers killed for singing about the drug trade.
Rivas was singing and drinking with friends at his home on Sunday night when gunmen arrived and opened fired, killing the singer and two others.
It is not immediately clear if the murder was drug-related, but the state of Sinaloa is rampant with drug violence. Last year, narcocorrido singer Sergio Vega was murdered while traveling to a music festival in Sinaloa when two gunmen drove up next to his car and shot him at close range.
Narcocorrido is a form of the polka-inspired norteño music that glorifies the life of drug smugglers and gangsters. The narco in the name refers to the drug trade. While singers tend to praise cartels and gang leaders, their proximity to the drug trade have made many the target of violence.
Nearly 20 folk singers have been murdered since the escalation of Mexico's drug war in 2006. While motives are often unclear, some speculate that murders are the consequence of singers offending rival gang members or revealing too many details about crimes.
On Monday, Mexican officials said that an AK-47 machine gun, a C-3 rifle and a 9 mm pistol were used in the killing of Rivas.
Culiacan is primarily controlled by the Sinoloa Federation Cartel, which is one of Mexico's biggest and most violent gangs. Sinoloa's territory runs from Puerto Vallarta into the United States, with Culiacan a stopping point from traffickers headed from Central America into the U.S.
One of Rivas' songs was an ode to Joaquín Guzmán Loera, the head of the Sinaloa cartel. He is the FBI and Interpol's most wanted person and was ranked number 55 on Forbes Most Powerful People list.
Drug violence in Mexico exploded in 2006, following President Felipe Calderon's new, hardline stance on the narcotics trade. More than 43,000 people have been killed since.
© Copyright IBTimes 2023. All rights reserved.