MH17: Malaysia Pushes For UN Tribunal To Prosecute Suspects In Air Disaster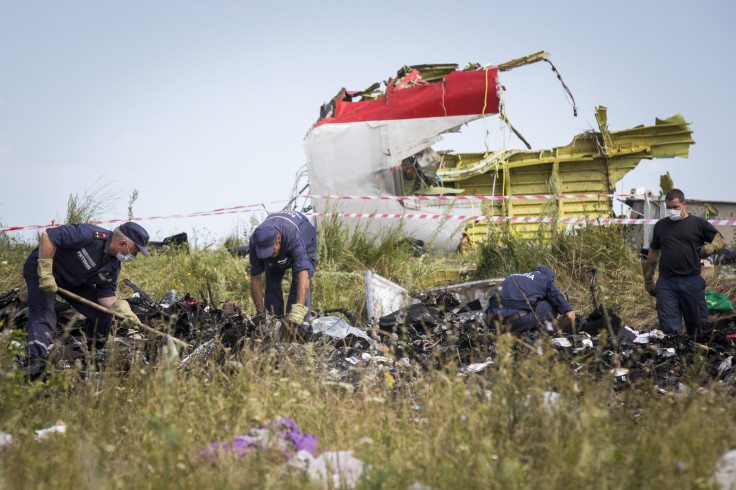 Malaysia told the United Nations Security Council Thursday that it plans to present a resolution calling for an international tribunal to prosecute those responsible for the downing of Malaysia Airlines Flight MH17 last year.
MH17 was shot down over rebel-held eastern Ukraine in July last year, killing all 298 people on board. Ukraine and many Western countries have blamed Russian-backed separatists for shooting down the aircraft. Russia has rejected allegations of involvement, saying that the Kiev military was likely responsible.
"Malaysia briefed the council members this morning of their intention to present a resolution in relation to MH17," New Zealand's U.N. Ambassador Gerard van Bohemen, president of the U.N. Security Council for July said, according to a Reuters report.
"They are seeking to find a mechanism to deal with criminal accountability in relation to the downing of the aircraft," he said, adding that it's a joint proposal by Malaysia, Australia, the Netherlands, Belgium and Ukraine.
The Malaysian ambassador told the council that a U.N. court would "provide the highest degree of legitimacy for the trial and prosecution mechanism for MH17 to ensure that the perpetrators are brought to justice.".
If the Security Council agreed to the creation of a tribunal along the lines being proposed, it would have the authority to enforce its efforts to prosecute with international sanctions.
Russia is reportedly not supportive of the plan, with deputy foreign minister Gennadiy Gatilov saying that the proposal was "not timely and counterproductive," AFP reported.
Unidentified diplomats, cited by Reuters, said that Russia argued that the council should wait for the results of investigations into the crash, which are currently ongoing, before taking action.
The Netherlands is currently leading a multinational investigation into the incident, with the assistance of Australia, Belgium, Malaysia and Ukraine. Russian investigators are also conducting an investigation into the crash.
While the chance of successfully prosecuting those responsible for shooting down the aircraft is considered slim, Malaysia and the Netherlands still hope that, by pushing for a U.N.-backed court, they could pressure Russia, whose role in the process is critical, into cooperating, the Guardian reported.
As a one of the five permanent members of the Security Council, Russia has the power to veto any proposal put before the body.
© Copyright IBTimes 2023. All rights reserved.