MH370 and MH17 Carrier Malaysia Airlines Floating Restructuring Plan That Could Lay Off Employees, Cut Routes To China, Europe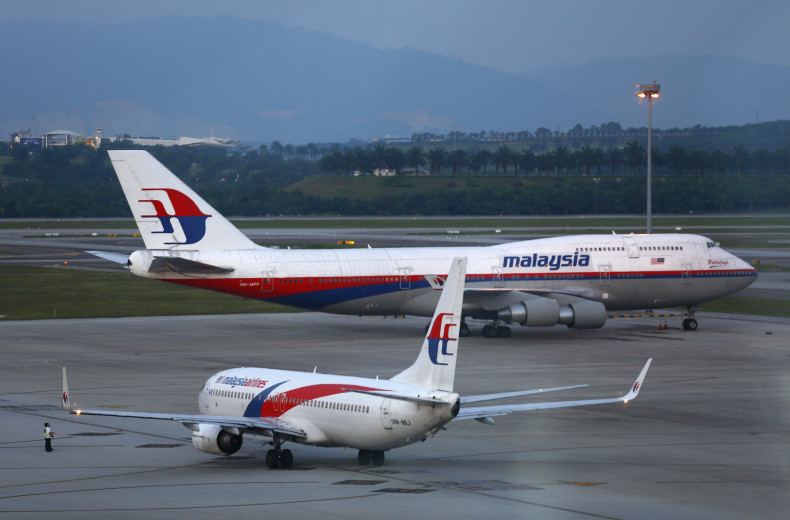 Malaysia Airlines, the carrier that suffered the losses of MH370 and MH17, will be making huge cuts, both in routes and personnel, as part of a restructuring plan that will turn the airline into a private carrier, the Wall Street Journal reported Tuesday. The cuts would mean laying off a quarter of the staff and eliminating some Chinese and European routes.
Malaysian investment fund Khazanah Nasional Bhd was to announce the official plan this week. Sources familiar with the case told the Journal unprofitable routes would be eliminated, 5,000 employees would get laid off and new leadership would take the reins. So far there has been no talk of reducing the airline's fleet.
The restructuring couldn't come at a better time for the airline, which has been in near-constant crisis since March as the result of two high-profile incidents: the disappearance of Flight MH370 on a flight to Beijing and the shooting down of Flight MH17 over Ukraine. The two disasters killed 537 people. There were no survivors.
The airline announced Tuesday nearly 200 cabin crew quit their jobs this year, Sky News Australia reported. Last week it was announced the airline's shares would be delisted and Forbes reported owners had even considered changing the name.
Another Malaysia Airlines flight, this time going to Tokyo from Kuala Lumpur, was forced to turn around barely an hour into its flight Saturday. The Malaysian civil aviation department said the plane was unable to maintain a comfortable air pressure.
As the airline is a flag-carrier, a state-owned airline, the Malaysian government will need to approve the restructuring plan. It is likely this week's announcement will be accepted by the current government, analysts told the Journal.
"Only through a complete overhaul of the company can we deliver a genuinely strong and sustainable national carrier, Malaysian Prime Minister Najib Razak said earlier in August. "Piecemeal changes will not work."