Michael Eugene Brewster, Alleged 'Bucket List Bandit,' Captured In Oklahoma City [PHOTO]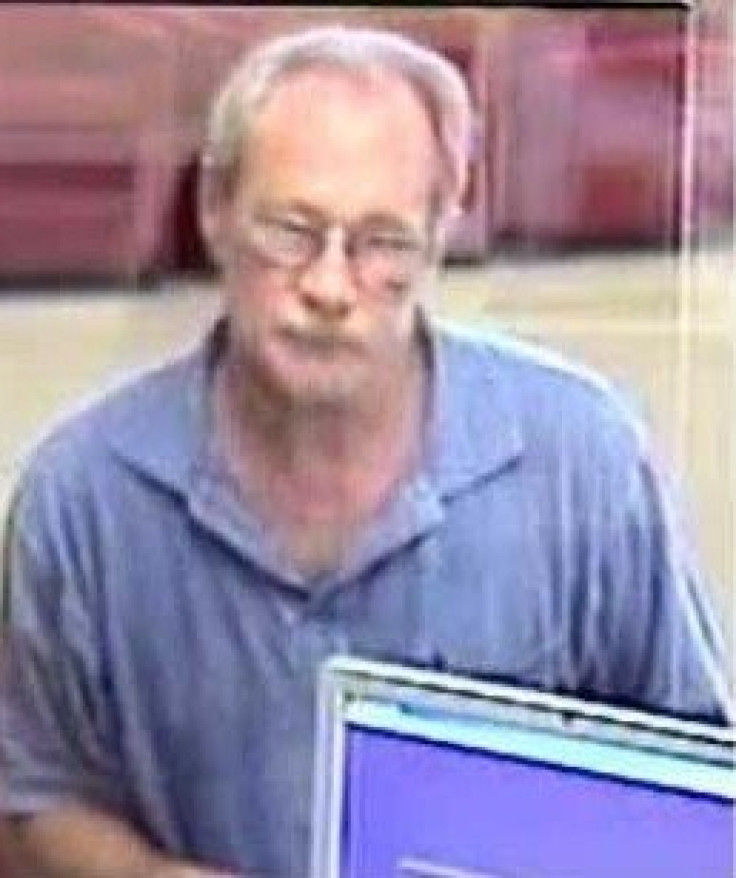 Multiple news outlets are reporting that authorities have captured a suspect dubbed the "Bucket List Bandit." The bandit is believed to be responsible for bank robberies in nine states and has been arrested in Oklahoma City.
Jason Crouse, the acting supervisory special agent of the FBI office in Erie, tells The Associated Press that 54-year-old Michael Eugene Brewster was arrested Thursday night.
According to AP, The FBI nicknamed the robber the "Bucket List Bandit" after he allegedly told a Utah bank teller he had only four months to live.
A warrant obtained by the newswire says Brewester is being charged with robbing the Huntingdon National Bank branch in Erie on Monday. It says a confidential informant gave the FBI Brewster's name and birth date, AP reports.
Further investigation, including reviewed surveillance videos, reportedly revealed an "obvious likeness" to Brewster during robberies in Missouri, Colorado, Arizona, Idaho, Utah, North Carolina, Tennessee and Illinois.
The capture comes just weeks after multiple news outlets reported that FBI agents were searching for a man aged 55 to 60, with thinning gray hair and a beard. According to the reports, the alleged suspect was suspected of robbing a bank in Pocatello, Idaho, July 6, then later that same day in Roy, Utah, about two hours' drive away.
He was seen with a black compact sport utility vehicle, with a silver rack on top, after robberies in Winston-Salem, N.C., and Bloomington, Ill.
It was during the Utah heist that he earned his nickname, passing a note to the teller announcing the robbery and offering an explanation for the crime.
"He told the teller, 'I have four months to live,'" Rebecca Wu of the FBI's St. Louis office, told AP.
While Roy Police Sgt. Danny Hammon said the specific wording of the note wasn't known because the bandit took it back, Authorities questioned what he meant by the statement. Officials suspect that he either wanted the money for medical care or for spending money during the course of his final few months of life.
It's been reported that in some of the crimes, the robber implied he had a weapon, but never showed one. No one has been hurt in any of the robberies and officials aren't saying how much money he's gotten away with.
© Copyright IBTimes 2023. All rights reserved.