Microsoft To Cut 18,000 Jobs, Biggest Round Of Layoffs In Company History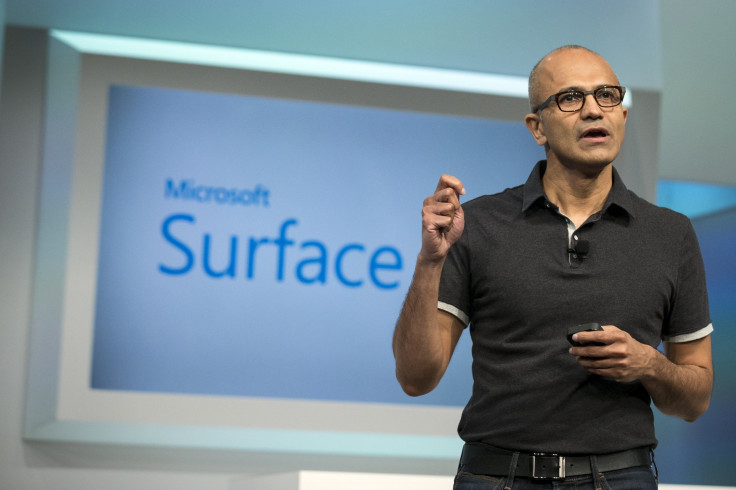 Microsoft Corp. (NASDAQ:MSFT) has told its employees that it will cut as many as 18,000 jobs, about 14 percent of its staff, over the next year, the biggest round of layoffs in the company's history, according to a memo.
Microsoft CEO Satya Nadella confirmed in a Thursday email obtained by Business Insider that the company plans to "realign [its] workforce." This is one of Nadella's boldest moves since he succeeded Steve Ballmer as CEO in February. The Redmond, Washington, company is working to integrate the Nokia handset business it bought in April for $7 billion and to shed management layers as it seeks "to accelerate the flow of communication."
The layoffs are the largest since 2009, when Microsoft cut 5,800 jobs, Bloomberg reported. Of the 18,000 job cuts, about 12,500 professional and factory jobs will be cut. Microsoft expects charges of $1.1 billion to $1.6 billion over the next four quarters, which includes $750 million to $800 million for severance and related benefit costs. The company said that it would provide more details when it reports fiscal 2014 results Tuesday.
In a blog posting a week ago, Nadella hinted at the cuts, saying Microsoft had to "change and evolve" its culture for the "mobile-first and cloud-first world."
Microsoft has been shifting its focus from traditional PC software to cloud computing and cloud-based products like its Office 365 productivity software.
In an email Thursday, Nadella said, "We are moving now to start reducing the first 13,000 positions, and the vast majority of employees whose jobs will be eliminated will be notified over the next six months.
"My promise to you is that we will go through this process in the most thoughtful and transparent way possible. We will offer severance to all employees impacted by these changes, as well as job transition help in many locations, and everyone can expect to be treated with the respect they deserve for their contributions to this company," Nadella added.
Daniel Ives, analyst with FBR Capital Markets, told USA Today that the "larger than expected" cuts hints at Nadella's larger plans to simplify Microsoft's infrastructure, in contrast to the Ballmer era, when the company had many layers of management and a slew of expensive initiatives.
Nadella said the company is focused on successfully integrating Nokia into its operations. "The first-party phone portfolio will align to Microsoft's strategic direction," he said. "To win in the higher price tiers, we will focus on breakthrough innovation that expresses and enlivens Microsoft's digital work and digital life experiences. In addition, we plan to shift select Nokia X product designs to become Lumia products running Windows. This builds on our success in the affordable smartphone space and aligns with our focus on Windows Universal Apps."
Shares of Microsoft rose 2.8 percent, or $1.22, to $45.30 in morning trading.
© Copyright IBTimes 2022. All rights reserved.
FOLLOW MORE IBT NEWS ON THE BELOW CHANNELS