Is Microsoft Done Making Windows Phones After Introducing Android-Powered Surface Duo?
Microsoft recently surprised the world by announcing the Surface Duo, a dual-screen foldable device that actually takes calls like a phone. The new smartphone won't be shipping anytime soon, but it's expected to be out for the holidays next year.
One of the interesting things about the new Microsoft phone is that it's not running on Windows. The new Surface Duo is a Microsoft smartphone running on Android, and Microsoft Chief Product Officer Panos Panay told The Verge it's for good reasons.
That said, is Microsoft done making Windows phones? Here's a quick look at what's ahead for the Redmond tech company.
A new kind of Microsoft Smartphone
Microsoft, in previous years, released smartphones running on a mobile version of Windows. The mobile platform, CNet noted, was one of the best in the 2000s. However, it slowly went down after competitors such as Apple's iOS and Google's Android rose to popularity. Windows phones made fewer and fewer sales, eventually causing Microsoft to pull the plug on the platform.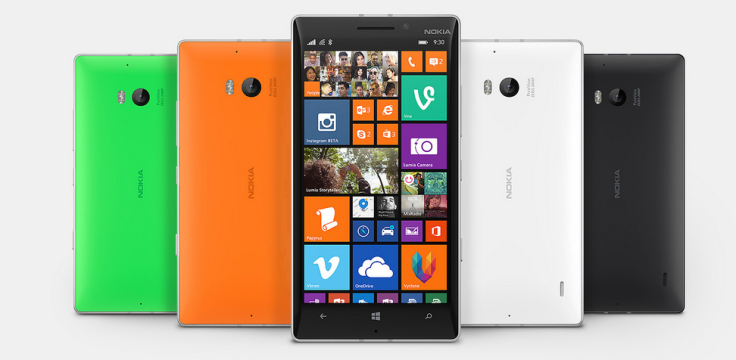 Now, years after ending its Windows phones, Microsoft has announced that it is launching a new phone under the Surface branding, the Surface Duo.
Panay, in an interview with The Verge, said they decided to make the device run on Android "because those are the apps you want." He explained the tech company wanted to meet its customers "where they are, where they're going to be" and thus preferred to use Android instead of Windows 10X, the proprietary operating system developed for the Surface Neo.
The CPO, when asked if Android will be the future for Microsoft, said "no" several times. He said the company is looking to give customers what they want in the form factor that they want. This means putting the right operating system in the appropriate form factor.
He said that for mobile devices, "Android's the obvious choice" followed by Windows for anything beyond smartphones. He said he believes in Windows so much.
Does this mean that Microsoft won't be making Windows phones anymore? Most likely. Panay confirmed to CNet that the Redmond giant is sticking with Android and has no plans to make a Windows-based phone anytime soon. He also confirmed this to Wired more than once.
Nevertheless, the Surface Duo is expected to become a hit among many, if the response to it the internet means anything. Android or not, Microsoft will do well to give its customers what they want in the form they want.
© Copyright IBTimes 2023. All rights reserved.