Microsoft Ends Windows 8 Support, Urges Immediate Upgrade To Windows 8.1, Win10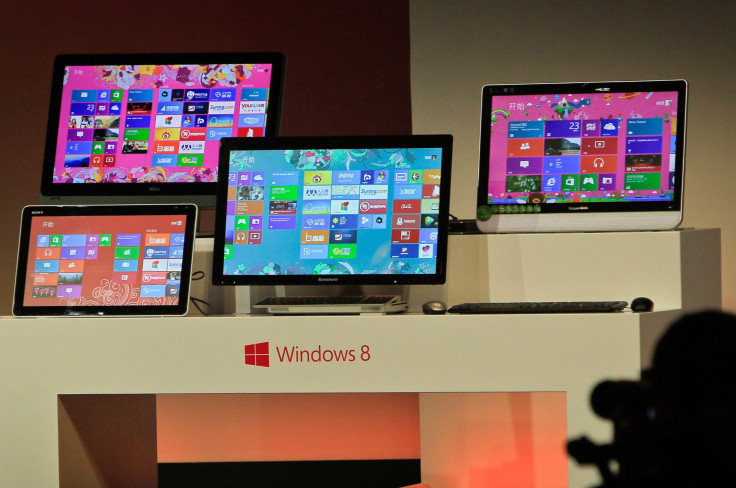 Bad news, Windows 8 fans. Microsoft cut off support for the troubled operating system on Wednesday, as the company turns towards pushing resources into newer products. Users on the old system will need to update, as Microsoft will no longer be providing security patches and fixes.
Consumers still using Windows 8 have two options. They can upgrade to Windows 8.1, which will still be supported by Microsoft, or they can upgrade to Windows 10. Both options are free, the latter only staying free until July 2016.
The software had a short and confusing existence. Released in August 2012, it was positioned as Microsoft's answer to the rise of tablet computers. Its interface was designed to work better on touch screens, and it made bold design choices like removing the Start button. The public didn't take too kindly to it. The changes were too much, too fast.
Windows 8.1, which launched the following August, attempted to bury the bad feelings surrounding Windows 8. It was a free upgrade and quickly replaced the old version on store shelves. 8.1 brought back the Start button, improved the start screen and made it easier to use with a keyboard and mouse.
Although 8.1 is free, it skipped the Windows Update system and made users hunt around the confusing Store interface to stay up-to-date. Three years after launch, some consumers have yet to update. According to Netmarketshare, Windows 8 held 2.76 percent of the market in December 2015, while 8.1 was being used on 10.3 percent of machines.
It's not the only product Microsoft has cut support for this week. On Tuesday, the company axed Internet Explorer 8, 9 and 10. Consumers are encouraged to switch to version 11 or start using Microsoft Edge, the company's successor to the legacy browser. Edge is included with every copy of Windows 10, and going forward will be the operating system's browser of choice.
© Copyright IBTimes 2023. All rights reserved.