Microsoft Q1 2019 Earnings Include 44 Percent Rise In Gaming Revenue
Several tech companies are reporting earnings this week, with positive results driving up stock prices. Twitter, for example, got off to a strong start on Thursday after reporting high revenue growth. Microsoft (MSFT) was no different as the tech giant reported growth in many sectors, with an especially high rise in gaming revenue.
Last quarter was actually Q1 of Microsoft's 2019 fiscal year. In the earnings report, Microsoft highlighted a 19 percent increase in revenue, to $29.1 billion. Revenue from office commercial products and cloud services went up 17 percent. However, one of the more eye-catching bits from the report is a 44 percent rise in gaming revenue.
The large year-over-year improvement came in a quarter that did not include Microsoft's biggest first-party Xbox game so far this year, the recently released "Forza Horizon 4," according to GamesIndustry.biz. Hardware sales were up 94 percent from last year and the Xbox Live subscription service now has 57 million monthly active users.
Microsoft's stock price rose by slightly more than 5 percent by Thursday afternoon.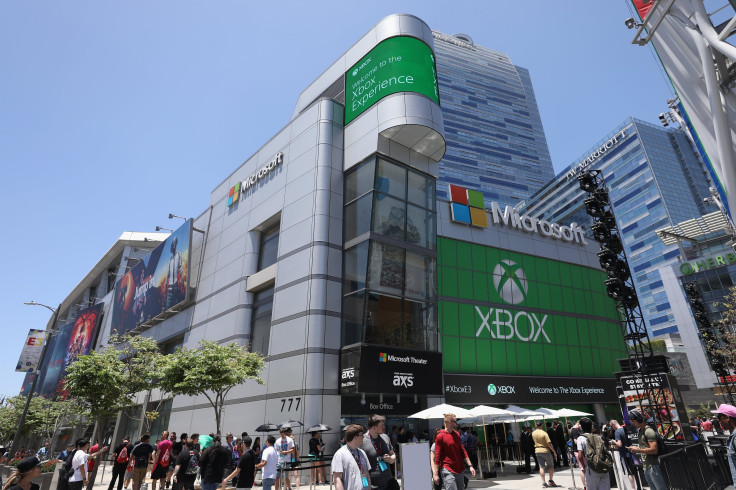 Microsoft has been playing catch-up to Sony during this entire console generation. Both the Xbox One and PlayStation 4 consoles launched in the 2013 holiday season, but the PS4 has far outpaced the Xbox in sales. Xbox department head Don Mattrick left the company not long before the Xbox One launched, leaving new VP Phil Spencer to pick up the pieces.
Even if Sony wins the sales war before the next round of consoles comes along, Microsoft has built some momentum for the next generation. The Netflix-like Xbox Game Pass service will get expanded support for personal computers in the near future, CEO Satya Nadella said in a conference call. The Xbox All Access service, meanwhile, lets customers essentially lease an Xbox One console for a monthly payment, something Sony does not offer.
Microsoft is reportedly in talks to purchase Obsidian Entertainment, which would give its first-party development portfolio a significant boost. Finally, the firm has also invested in cloud streaming technology and specialized controllers for differently abled gamers this year.
© Copyright IBTimes 2023. All rights reserved.