Microsoft Update Aims To Fix Surface Book And Surface Pro 4 Issues, But Users Still Frustrated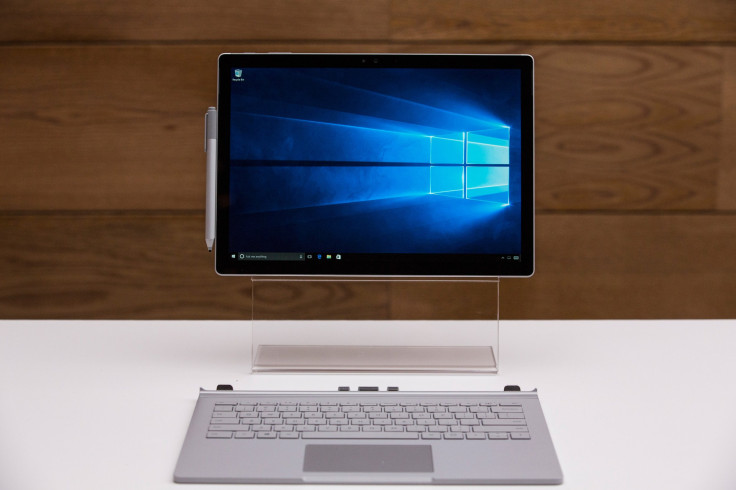 Microsoft is fighting back against complaints that its Surface Pro 4 and Surface Book tablets are buggy, unstable and unreliable. On Wednesday, the company issued fresh new updates for both products, which aim to fix several issues including battery charging and Wi-Fi connectivity. Despite Microsoft's best efforts, though, users who have installed the updates are still reporting problems.
The Surface Pro 4 update improves the fingerprint sensor, enhances battery charging and thermal tuning, as well as updating the Wi-Fi to work better with newer 5GHz networks. The Surface Book update brings the same Wi-Fi and battery enhancements, while improving the stability of the graphics processor and improving the detection of the latch that clips the keyboard onto the tablet.
It may not be enough, however. Blogger Paul Thurrott said that the release notes make no mention of the Surface Book's failure to handle the new power management states introduced with the Intel Skylake processors. Users that had installed the update also reported problems. "Still have ongoing charging issue when I plug screen onto the base, the device doesn't show charge," Twitter user Eric Chew said. "Un/replugging dock fixed it."
"The network fix killed my internet access until I manually rebooted (in addition to the update reboot)," said user Daniel Glenn.
Last Friday, the blogosphere bit back at Microsoft for ignoring the ongoing issues that have plagued the company's tablets. Microsoft told International Business Times that the company has "dedicated engineering teams" working round the clock to fix the issues and send out updates.
Microsoft is set to report earnings after the closing bell on Thursday. Investors will be keeping a close eye on the Surface line, following the Pro 4 and Surface Book holiday sales season, and the products are creating significant buzz around the company's future potential. The bad press surrounding these issues, however, means Microsoft needs to act fast to avoid the idea forming that the Surface Book isn't up to scratch.
© Copyright IBTimes 2023. All rights reserved.