Microsoft Windows 10 Phone App Could Mean The End Of The Password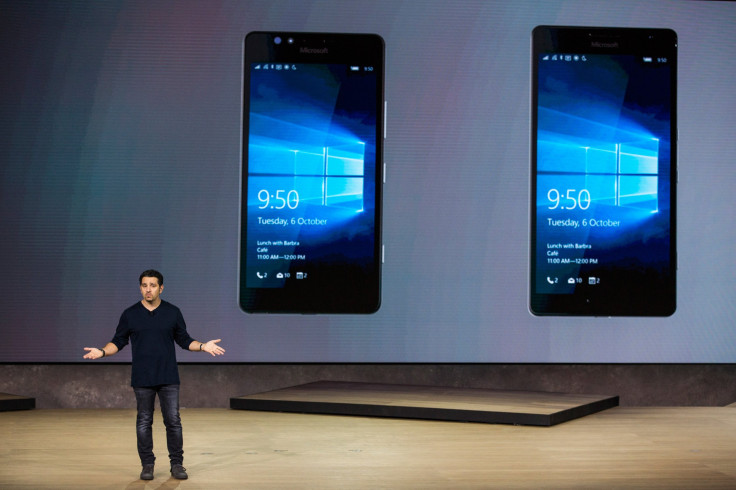 Microsoft has drawn one step closer to abolishing the need to input a password into Windows PCs. After rolling out the "Hello" authentication system with Windows 10, which can unlock a PC with facial recognition or fingerprint scanning, the company now appears to be testing an app that will let users unlock their PCs by tapping their phone against it.
A beta Windows Phone app on the Windows Store, discovered by Twitter user h0x0d on Wednesday, promises to unlock a PC running Windows 10. The app syncs with the PC over Bluetooth, communicating with the operating system to tell it when a user has activated the app by tapping the phone.
Microsoft has big plans for its future beyond the internal beta. The app description states that the company wants to add in Microsoft account support, which would let users input their online credentials to the app, as well as support for the virtual private networks (VPNs) that some companies use to extend a private networks to branch, regional and home offices.
Similar apps exist for other platforms. "Knock" promises to unlock a Mac using a similar method, by knocking on the iPhone in the user's pocket. "MacID" takes things one step further by using the iPhone's fingerprint scanner to detect whether the current user is the owner of the Mac.
Microsoft's "Windows Hello" system was one of the highlight features in last year's Windows 10 launch. The feature detected the user's face with the help of special cameras built into some laptops. Cameras with Intel RealSense technology have the ability to detect faces using 3D imaging. Intel is now said to be building RealSense technology into an augmented reality headset, based on its experience with 3D mapping.
© Copyright IBTimes 2023. All rights reserved.
FOLLOW MORE IBT NEWS ON THE BELOW CHANNELS