Microsoft Xbox One 1TB Release Date In June; New Controller With Optional Camouflage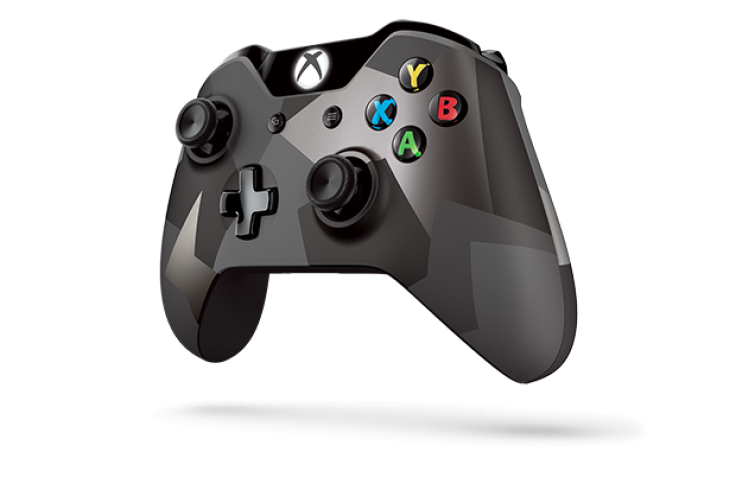 Microsoft has announced that a new Xbox One with double the storage, previously leaked on Amazon, will launch on June 16 with a new controller and free copy of "Halo: The Master Chief Collection." With a "new matte finish," the new edition ditches the launch version's glossy black for a material less susceptible to dust and fingerprints.
The new controller, available in camouflage when bought separately, features a standard 3.5mm audio port, so players can use their own headphones, but asks players to use the Settings menu to adjust volume and mute. Previously, users had to buy the $24.99 headset adapter, but it came with the benefit of volume controls attached to the controller. However, those who have already shelled out for the adapter will still be able to use it.
The controller also has slightly refined bumper buttons on the top, higher audio volume output, and wireless software updates. Before, players would have to plug the controller into the console to update the firmware. Players looking to use the same controller wirelessly with their Windows 10 PC can now buy a $24.99 USB adapter, or buy the adapter bundled with a controller for $79.95.
"Halo: The Master Chief Collection" is an Xbox One game comprising "Halo 3 and "Halo 4", which first appeared on the Xbox 360, and high-definition remakes of "Halo: Combat Evolved" and "Halo 2." The package will be included with the console for an unspecified period of time.
The standard 500GB console will now sell for a cut-down $349 permanently. Neither of the bundles include Kinect, Microsoft's motion-sensing camera, after the company last year stopped including them with every console sold.
Playstation 4 vs. Xbox One 1TB
Global Video Game Console Sales (in Millions)
© Copyright IBTimes 2022. All rights reserved.
FOLLOW MORE IBT NEWS ON THE BELOW CHANNELS