Migrants pour into Tunisia fleeing Libyan crisis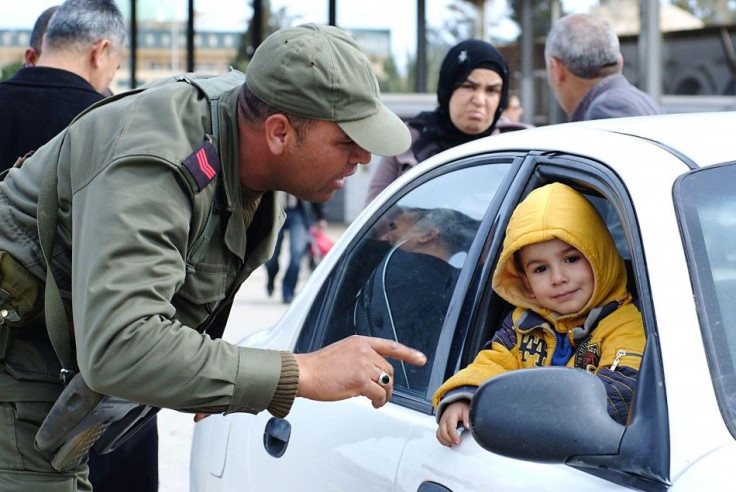 An international refugee crisis is developing on the Libya-Tunisia border as thousands of people are pouring into Tunisia, fleeing the carnage in neighboring Libya.
The overwhelming flow of humanity – many of them Egyptians with no way to get home – is creating a humanitarian crisis, according to aid workers. Tunisian authorities are unable to cope with the sudden huge influx of people.
They've been accommodating people in shelters, schools and places of their own," saifd Liz Eyster of the UN refugee agency, UNHCR . "But we're now aware of the fact that they're very much stretched and they need the support of the international community.
The UN estimates that a total of 100,000 foreigners have left Libya over the past week.
Monji Slim, a representative of the Red Crescent, told Agence France Presse: It is a humanitarian crisis, our capacities to take in people are exhausted. The entire world should mobilise to help Egypt repatriate its nationals.
More than 20,000 Egyptians are now stranded in Tunisia, a refugee official of the United Nations told the BBC with a desperate need for food, water and shelter.
BBC reported that some Egyptian refugees were chanting: We want to go home.
All the people here are demonstrating because they want to go to Egypt," an Egyptian refugee was quoted as saying. "All countries are sending aircraft to rescue their people - Turkey, Korea, India, Bangladesh - everyone is arriving and leaving except for Egyptians.
So far about 7,000 Egyptians been evacuated by air, but Eyster warned there was a bottleneck in getting the Egyptians back home.
Where is the Egyptian government? Where is the Egyptian army? Where is the Egyptian ambassador? one refugee at the border told AFP.
The exodus accelerated last Monday after Gaddafi's son Saif al-Islam accused Egyptians and Tunisians of being behind the conspiracy to topple his father.
A total of 1.5-million Egyptian are estimated to live and work in Libya.
Meanwhile, Libya appears to have sunk into a civil war between forces loyal to Moammar Gaddafi and those opposed to him. At least 1000 people have died in the clashes over the past week.
Gaddafi is believed to still be in control of the capitol Tripoli, but his enemies have apparently consolidated their jurisdiction over much of the eastern region of Libya.
© Copyright IBTimes 2023. All rights reserved.
FOLLOW MORE IBT NEWS ON THE BELOW CHANNELS