Miley Cyrus' New Post About Feeding Fans Has Them Confused
Miley Cyrus has a huge fan following on social media, and her very post is scrutinized by her followers. Her most recent post, however, has her fans confused.
"Y'all gettin fed right today," Cyrus wrote on her Twitter page recently. The singer appeared casual in the picture with a black t-shirt and her medium long blonde hair.
Commenting on the post, some of the fans wondered what Cyrus meant. "I'm not even sure Miley knows what Miley means," one of her followers wrote in her reply.
Many of the fans, however, want Cyrus to "feed" them some new music. Her last album was in 2017 and it was titled "Younger Now." Her most recent work is the 2018 single "Nothing Breaks Like a Heart," which she is currently promoting.
Cyrus has been celebrating the 10-year anniversary of "Hannah Montana: The Movie" this month. The fact that she dyed her hair blonde to get the same look as her character from the film has led to some speculation that she will be reprising that role in the near future. The singer, however, hasn't announced any thing related to the film or the TV series yet.
Cyrus' "Hannah Montana" character may be important to her because there is a parallel between what the character went through and what the singer went through during that time in her life. The character Miley Stewart had to balance her life as a high schooler and as a superstar, and to some extent Cyrus also had to face that after the show became Disney Channel's highest rated show at that time, E! News reported.
Many of Cyrus' followers still fondly remember their favorite character from the teen show. The singer previously said that she "hated" the TV series, however in the recent years she appears to have changed her mind, US Weekly reported. Now, she looks back to her time with the show and movie as "a good time."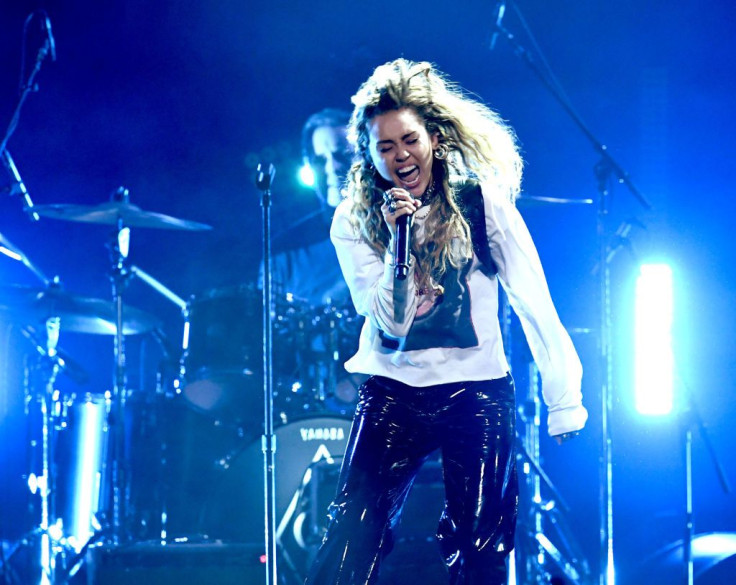 © Copyright IBTimes 2023. All rights reserved.