Miley Cyrus' Pregnancy Rumors Resurface After She Celebrates Fourth Of July Holiday With Liam Hemsworth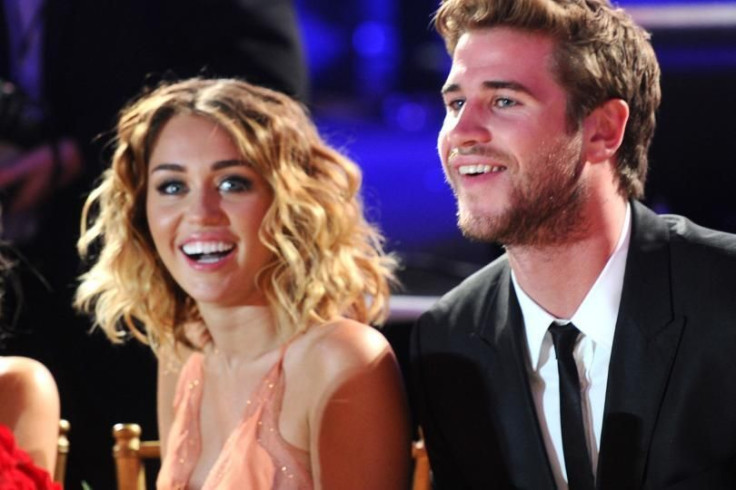 Miley Cyrus and Liam Hemsworth have faced several rumors, including a wedding, since the time they rekindled their romance last December. Now, a new report by OK! magazine speculated the singer may be pregnant with the Australian actor's child.
The magazine posted pictures of Cyrus holding a knapsack in front of her while walking. The publication then said the 23-year-old was "caught covering her mid-section with a backpack," speculating she was pregnant.
However, Gossip Cop dismissed the magazine's report, calling it "completely false."
The rumor-debunking website checked with a source close to the artist, who pointed out that "every week there's a new pregnancy story," and much like the others, the latest claim about the singer supposedly expecting a baby was "completely false."
Rumors last month also said Cyrus was pregnant with Hemsworth's child. However, the couple did not respond to the rumors.
Meanwhile, Cyrus and Hemsworth spent their Fourth of July weekend together in Malibu, California. The "Wrecking Ball" singer was seen flaunting her diamond ring, which Hemsworth gave her in 2012 when they got engaged.
In 2013, the two called off their engagement. However, reports surfaced last December that claimed the two were back together after the singer spent Christmas with the 26-year-old "Hunger Games" actor and his family in Australia. Cyrus has been spotted wearing the ring since.
© Copyright IBTimes 2023. All rights reserved.