Minecraft Windows 10 Edition Beta Available As Free Download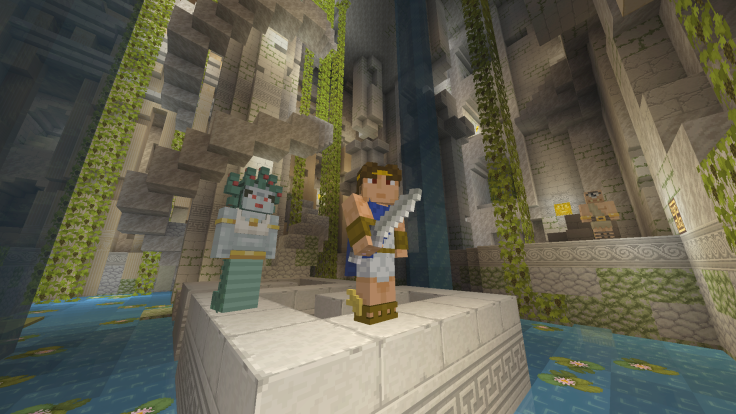 On the same day Microsoft launched the latest version of its operating system, developer Mojang has announced the availability of a special edition of Minecraft for any Windows 10-powered devices.
Assuming you already own Minecraft, you can download the beta version for free by logging into your Mojang account, clicking "Redeem" on the account page, singing into your Microsoft account, and following the on-screen instructions.
Players who don't already own Minecraft will be able to download the beta version for $10, a discount from the $26.95 regular retail price. All beta versions will update to the final version when available. "Just like the other versions of Minecraft, all future updates will be free," said chief word officer Owen Hill on the Mojang blog. "We spoil you. We really do."
The Windows 10 edition supports a wide variety of control mechanisms. Players can use a touchscreen, keyboard, or controller, and switch between them with little hassle. Multiplayer also lets Windows 10 Edition players play against seven other Windows 10 Edition players, but in the future this will be extended out to Pocket Edition players. Players can also record gameplay footage with a built-in DVR.
Minecraft has been a global success, with over 70 million copies sold across a multitude of platforms, 20 million of which were sold on PC.
Microsoft acquired developer Mojang for $2.5 billion in September, and the company now plans to develop a version of Minecraft for its HoloLens virtual reality headset.
© Copyright IBTimes 2023. All rights reserved.