Miss USA 2013: Meet The Winner, Miss Connecticut And Brainy Beauty, Erin Brady [PHOTOS]
A 25-year-old accountant from Connecticut is the newly crowned Miss USA. Miss Connecticut Erin Brady, a native of South Glastonbury, Conn., beat out a bevy of beauties at the 2013 Miss USA pageant Sunday night at the Planet Hollywood Hotel and Casino in Las Vegas, accepting the crown from last year's winner, Nana Merriwether. The brunette winner shined in a sparkly white gown and in her response to her question about the U.S. Supreme Court's decision upholding widespread DNA tests.
Hosted by Jonas Brothers member Nick Jonas and E! News host Giuliana Rancic, the competition featured the 51 contestants wearing blue, gold and orange bikinis and evening gowns, strutting to Calvin Harris' "Sweet Nothing" and the Jonas Brothers' live performance of "Pom Poms."
The competition narrowed down to Brady and five other contestants -- Miss Texas, Miss Utah, Miss Alabama, Miss Illinois and Miss South Carolina -- with Brady coming out on top, thanks in part to her answer about the recent SCOTUS decision to uphold widespread DNA tests; she added that cheek swabbing arrestees is acceptable because they already committed crimes.
When she's not competing in pageants, Brady is an accountant at Prudential Financial. The Central Connecticut State University graduate said she and her sisters used to strut around the pool at home in the hopes of someday competing in the storied Miss America or Miss USA pageant.
Brady, who plans to be "an advocate for children of alcohol and substance abuse" during her reign as Miss USA, spoke candidly about her family and their struggle with alcoholism. "I grew up in a family influenced by that, and I think it's really important to help the children of families that are suffering from those problems," she said.
During her nationwide speaking tour, she will also raise awareness about breast and ovarian cancer, the pageant's official cause. In addition to her duties, Brady will reside in a free New York apartment for the year and represent the country at the Miss Universe pageant in Moscow this winter.
Olivia Culpo, Miss USA 2012, won the Miss Universe pageant last year, the first from the United States in 16 years. Following her win, first runner-up Merriwether took over the Miss USA title for the year.
Brady said she hopes that her background in finance will help break the stigma of beauty pageants everywhere. "I think that now more than ever, they're accepting that we're all intelligent individuals and that it's really not a stereotype anymore," she said.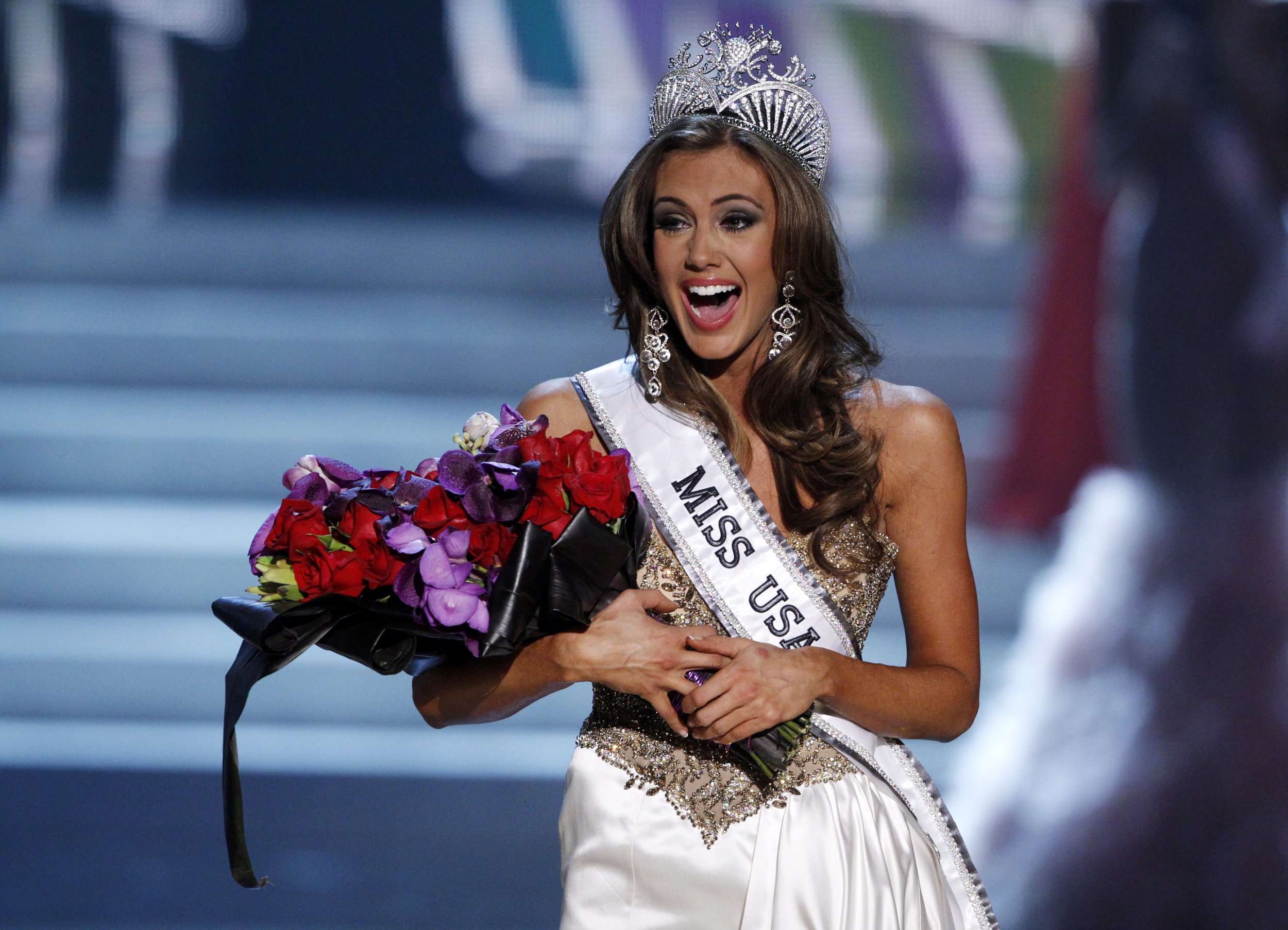 © Copyright IBTimes 2023. All rights reserved.