Missing Argentine Submarine Update: Russian Experts Resume Search For ARA San Juan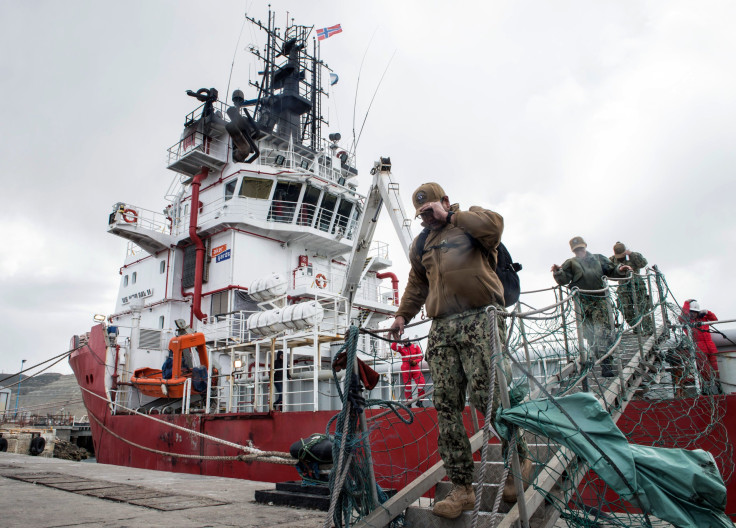 Russian experts were set to resume searching for Argentina's missing military submarine this week after a brief hiatus. Along with a remote-controlled submersible, the experts were being carried on the Argentine naval ship the Islas Malvinas.
The Islas Malvinas previously returned to the Puerto Belgrano naval base in order to undergo maintenance and resupply its stocks. The weather was expected to be conducive to the search in the coming days.
"Argentine Navy's Islas Malvinas vessel, equipped with the Pantera Plus submersible, is already examining the seabed together with the Argentine Navy's La Argentina destroyer and UK ocean survey ship Protector," the Argentine Navy's press service said in a statement Tuesday, according to Russia's TASS news agency.
The ARA San Juan vanished Nov. 15 off the southern coast of Argentina with 44 crew members on board. A multinational search was launched Nov. 16, scouring hundreds of thousands of nautical miles in an attempt to find the submarine. Argentine naval authorities officially called off the rescue operation Nov. 30, stating they believed no one was left alive on board the vessel. The search, however, continued.
Using sonar location, the Russian remote-controlled submersible conducted previous dives to locate the ARA San Juan to no avail. Of the 12 dives performed at depths of between 440 feet and 3445 feet, some objects were found, including two sunken fishing ships, but no trace of the submarine was recovered, Russian news outlets reported.
It remained unclear what happened to the submarine, though sonar detected a sound consistent with an explosion near the vessel's last known location. Argentine authorities said it was likely the crew members were killed in the explosion.
An investigation into the submarine's disappearance was launched and multiple high-level naval officials, including naval chief Admiral Marcelo Srur, were terminated from their positions. Suspicions of potentially purposefully compromised maintenance of the ship also surfaced in the wake of its disappearance. Maintenance conducted on the submarine should have taken two years but instead took five, raising concerns about what may have happened.
"We don't have clear evidence," said defense minister Oscar Aguad. "But there are suspicions that point to corruption."
Other allegations of unsafe conditions on the submarine have been leveled by some family members of crew on board. The wife of one member alleged that the navy "sent a piece of crap to sail." The Argentine navy vehemently denied any such accusations and said the submarine went through routine inspection before leaving and would not have been sent to sea if it was not in a condition to do so.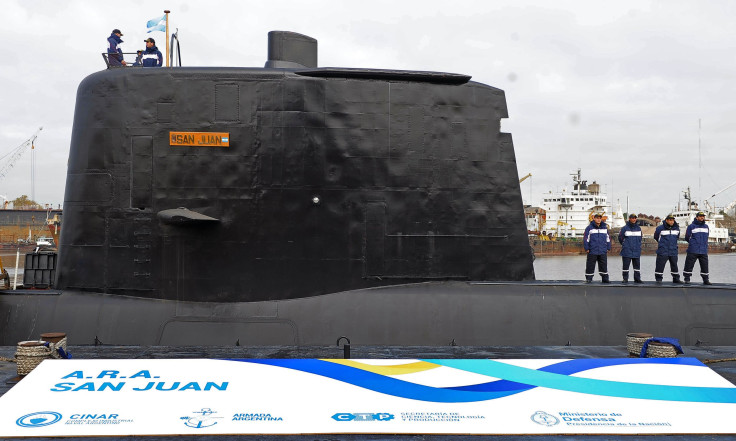 © Copyright IBTimes 2023. All rights reserved.
FOLLOW MORE IBT NEWS ON THE BELOW CHANNELS