Missing Argentine Submarine Latest: Navy Chief Fired After ARA San Juan's Disappearance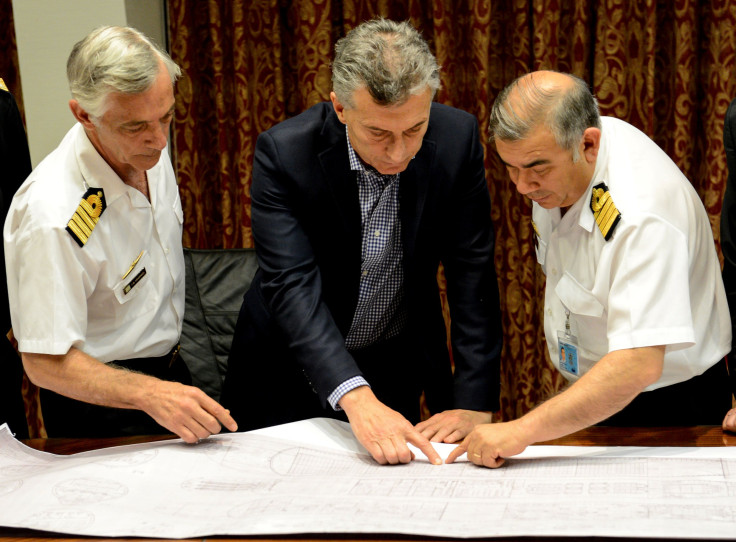 More than a month after an Argentine military submarine vanished during a training mission, Argentina's naval chief was fired from his position. Admiral Marcelo Srur was terminated Saturday amid an investigation into the ARA San Juan's disappearance.
Srur, 60, was appointed by President Mauricio Macri in January 2016, according to BBC News. Srur was the highest official to be removed from his position but the fifth senior officer to be terminated as a result of the ARA San Juan's disappearance, The Telegraph reported.
"The defense minister asked him to retire," a naval officer told Agence France Presse, speaking on the condition of anonymity. "It's a political decision."
The ARA San Juan went missing Nov. 15 with 44 crew members on board. The submarine left the southern Argentine city of Ushuaia during a training mission. Crew members reported a battery failure before it vanished, while sonar in the area detected a sound consistent with an explosion near the submarine's last known location.
A multinational search scoured hundreds of thousands of nautical miles in an effort to locate the vessel. Officials ended the rescue mission, saying they believed no one was left alive on the vessel, but continued the search. Authorities said a few objects were located on the seafloor via sonar but thus far none have proved to the submarine.
A special independent commission was created to investigate the submarine's disappearance. Retired captain Jorge Bergallo, the father of the ARA San Juan's second commander Jorge Ignacio Bergallo, was expected to head the commission, government sources told state news agency Telam.
Further complicating matters, the sister of a crew member aboard the vessel said she received a "strange" message from her brother before the ARA San Juan vanished. Second sub-officer Roberto Medina reportedly told his sister a Royal Navy helicopter was trying to track the submarine when it traveled close to the Falkland Islands.
"It was a strange message in which he told us a British helicopter and a Chilean ship had been chasing them," Jesica Medina said. "I don't know how close they go to the Malvinas, and I don't know what the political situation is like. That's what he told us and that is what we were left with."
A spokesperson for the Ministry of Defense denied the claims and called the story "completely untrue."
Some family members of those on board have expressed concern about the disappearance and the way it was handled.
"We ask that they will always tell us the truth, that they keep us informed about what's happening," said Jorge Villareal, the father of missing crew member Fernando Villareal, according to Efe news. "We just find things out through the media."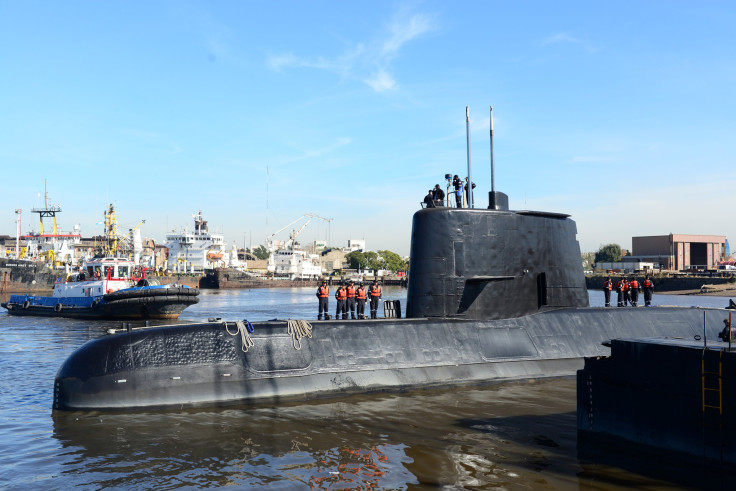 © Copyright IBTimes 2023. All rights reserved.