Moderate Open Likely For US Markets, Oil High
Moderate open likely for U.S. markets Wednesday as stock index futures were mildly up in the morning. Market participants are awaiting more earnings reports.
At 02:00 a.m. ET, Dow futures soared 11 points, indicating a positive open of more than 9 points. Futures on the S&P and Nasdaq were also marginally higher.
Corporate results coming on Wednesday will include Morgan Stanley, PepsiCo, U.S. Bancorp, Abbott Labs, and Las Vegas Sands.
On the data front, International trade data figures and wholesale investor's data are prominent.
Oil high
Oil prices jumped on Wednesday after strong demand came in from Chinese refineries amid tightening supply from the production cuts of OPEC and allies. An unexpected fall of U.S oil inventories exacerbated the supply squeeze.
International benchmark Brent crude oil futures jumped 0.29 percent to touch $71.93 a barrel by 0319 GMT.
The U.S. West Texas Intermediate (WTI) crude futures moved up to $64.45 per barrel, up 0.6 percent from the previous settlement.
"Crude oil futures edged up as market sentiments were buoyed by a surprise drawdown in U.S. crude oil inventories and tighter market fundamentals in the current term," said Benjamin Lu, commodities analyst at Singapore's Phillip Futures.
Asian markets higher
Most Asian stock markets closed higher on Wednesday, after the release of better-than-expected economic numbers from China.
Among mainland Chinese shares, Shanghai composite rose 0.29 percent and the Shenzhen component gained 0.55 percent. Hong Kong's Hang Seng index was flat.
Data from China showed that the economy grew 6.4 percent in the first quarter of 2019, surpassing analysts' expectations. A Reuters poll had predicted 6.3 percent of Q1 GDP growth.
On Wednesday, Japan's Nikkei 225 jumped 0.25 percent while the Topix index added 0.26 percent. South Korea's Kospi slumped 0.12 percent and Australia's ASX 200 fell 0.33 percent.
Gold prices still weak
Gold prices slightly inched up Wednesday after the dollar weakened. However, the yellow metal is still at a four-month low as new economic data from China lifted share market and fuelled risk appetite.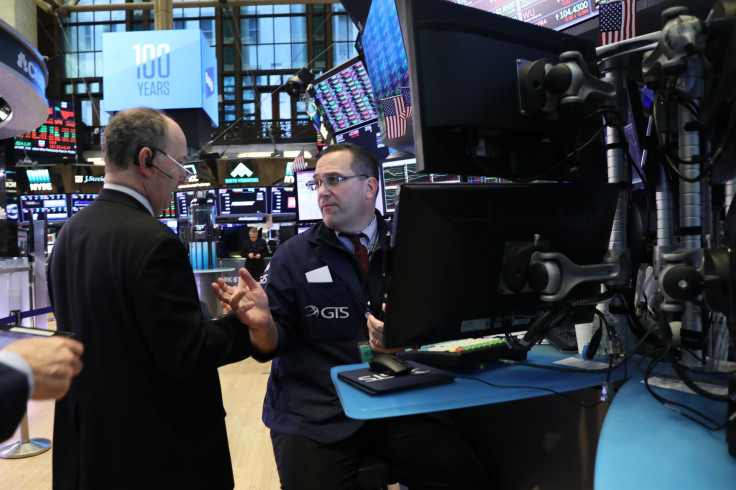 Spot gold gained 0.2 percent at $1,278.50 per ounce as of 0744 GMT. U.S. gold futures were up 0.3 percent to $1,281.20 an ounce. The metal has fallen 5 percent since its February high of $1,346.73 an ounce.
© Copyright IBTimes 2023. All rights reserved.