Monica Lewinsky Affair: Watch Part One of Clinton Documentary before PBS Premiere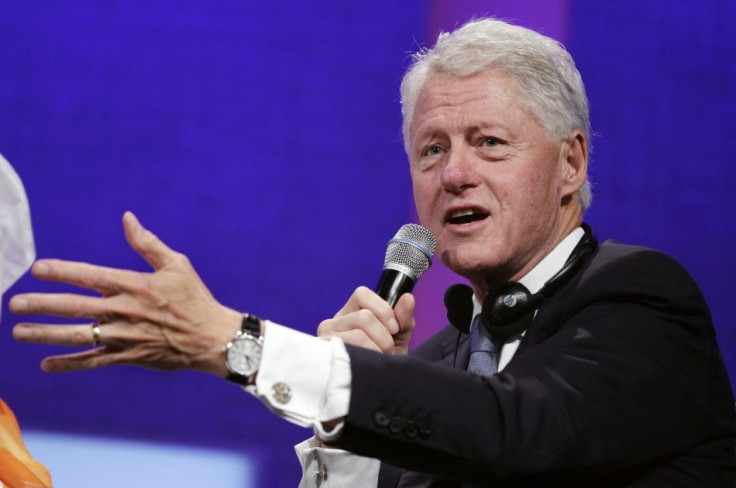 If you can't wait for the premiere of the highly anticipated Bill Clinton documentary, which will air on PBS on Monday night, you can watch part one through your Apple iOS device.
PBS will be giving iPad and iPhone users the rare opportunity to stream the first hour of the documentary, before it makes its world-wide debut on Feb. 20. The first segment is available through the PBS app, which can be downloaded from the Apple app store for free.
The full four-hour documentary will be aired on PBS Feb. 20-Feb. 21, and will be available to purchase in full from the iTunes store and PBS's Website, according to Venture Beat.
With nearly one-third of our 148 million video streams in January coming from mobile apps, we felt that mobile was a perfect platform to preview the first hour of this much anticipated biography, said PBS SVP of Interactive Jason Seiken in a statement. We've seen that these kinds of previews can help generate viewer buzz and drive tune-in.
The documentary extensively covers the life of former U.S present, Bill Clinton. Starting from his childhood to the end of his second term the documentary looks at his life and political career with a sharp focus on the Monica Lewinsky scandal.
Clinton's friends and colleagues will speak for the first time about their experiences in the White House during the Monica Lewinsky affair.
Ever since I got here to the White House I've had to shut my body down sexually I mean, but I screwed up with this girl. I didn't do what they said I did, but I may have done so much that I can't prove my innocence, Clinton said in a phone call to his political adviser Dick Morris just before evidence of the affair surfaced in 1998.
In the documentary, many of Clinton's former staffers speak out for the first time about how they felt betrayed by Clinton's affair with the 23-year-old intern, Monica Lewinsky.
The TV biography reveals that Clinton was a huge hit with ladies starting from his initial bid for governor in Arkansas in the 1970s, the Daily Mail reported.
You got to understand that at one time there were at least 25 women per day coming through there trying to find him and I'd tell them he was out on the road. Lord it was bad. Bad, bad bad, bad bad, says Clinton's then-campaign manager Paul Fray, in the documentary.
Marla Crider, a former Clinton adviser who said she had an affair with him, also spoke out in the documentary. She explained that women were mesmerized by him. It was like flies to honey. He needed that; he needed that kind of adoration. I don't think there was any question that Hillary was hurt, whether it was me, or anyone else, she said in an interview.
Betsey Wright, Clinton's political aide, claims at least 25 women would go into the politician's office looking for him. Before he first ran for governor she had to present him with a list of girlfriends, which to her made it clear it was not the right time to run, according to the Guardian. Clinton thus pulled out from the race at the last minute.
When the Monica Lewinsky affair was exposed Wright said that she felt betrayed, telling the program-makers that the former president had lied to her and a lot of other people about the affair.
Robert Reich, Clinton's labor secretary, also expressed his disappointment in the documentary. He would not be as stupid as to jeopardize his whole presidency, I felt. That was not the man I knew, he said.
Hilary Clinton plays a big role in the film, and is credited with saving her husband's presidency.
The Clinton documentary will premiere at 9 p.m. EST on Monday.
© Copyright IBTimes 2023. All rights reserved.