'Monster Hunter XX' Release Date: Capcom Announces Game Coming To Switch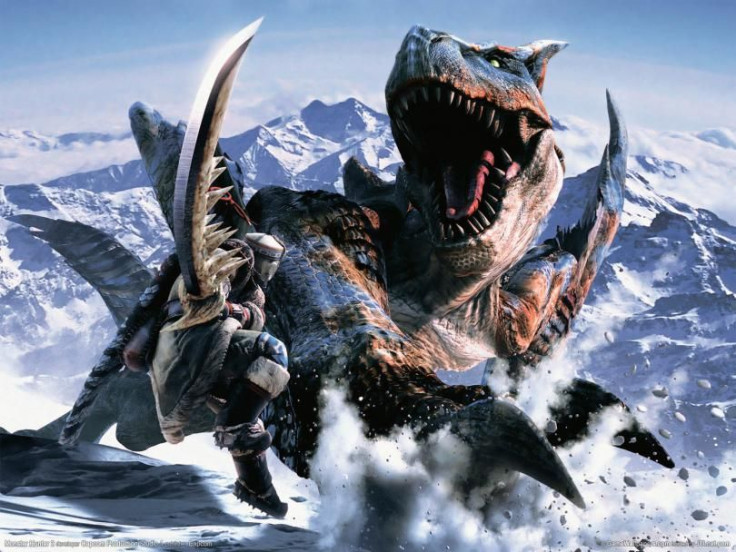 The Nintendo Switch has been home to a variety of ports and original titles since its March launch. The latest upcoming title for Nintendo draws from Capcom's catalog. In a post Friday, Capcom confirmed Monster Hunter XX is coming to the Nintendo Switch.
Monster Hunter XX originally launched for the Nintendo DS last March. Check out a trailer for the original release below:
Read: Monster Hunter X Announced For Nintendo 3DS
Few details are confirmed about the Monster Hunter X release date, but Capcom is expected to announce more information about the Switch port on May 27 in Japan. There's no indication yet that the game will have a U.S. release date for Switch owners, but Monster Hunter XX 's predecessor, Monster Hunter Generations, previously came to American gamers in 2016. The series has historically been a modest hit among North American gamers, but it maintains a much higher profile among Japanese gamers. Monster Hunter XX is an expanded version of Monster Hunter Generations.
The Monster Hunter series originally launched in 2004 with the original Monster Hunter for the PlayStation 2. In the series, you take the role of a hunter who must capture a variety of fantastical and fantasy-inspired monsters. Since the franchise's launch, the series has seen nearly annual releases for both the Japanese and international markets. The franchise also made the jump to Nintendo handhelds with 2013's Monster Hunter 3 Ultimate , as it previously was a featured title on Sony's PlayStation Portable.
For Japanese gamers and Nintendo, getting a Monster Hunter game on the Switch is a definite upside. Monster Hunter XX will be the first title in the series to head to the Switch and with the portable console's improved graphics, it'll undoubtedly be a visual step up from the Nintendo 3DS.
Read: Nintendo Switch Was Top-Selling Console In US In April
The move also reflects the Switch's current strategy towards building up its roster of games. As with past Nintendo consoles, the Switch has featured a heavy emphasis on original Nintendo properties like The Legend of Zelda and Splatoon. However, Nintendo has also relied on remasters and ports of older titles like Monster Hunter XX.
That said, the demand for the Switch means this strategy is clearly working. The Switch sold an impressive 2.7 million units during its launch month and continued to lead the sales charts for hardware in April. Demand for the Switch is also strong enough to have helped buoy the performance of retailers like Best Buy and Target, Bloomberg reported.
Nintendo plans to take an aggressive approach to the console for the upcoming fiscal year and hopes to sell 10 million additional Switch units. The portable console will also see flagship releases like Splatoon 2 and Super Mario Odyssey later this year
© Copyright IBTimes 2023. All rights reserved.
FOLLOW MORE IBT NEWS ON THE BELOW CHANNELS