Morgan Evans And Kelsea Ballerini's Relationship Timeline
Kelsea Ballerini filed for divorce from her singer husband Morgan Evans last week, according to the court documents obtained by multiple outlets.
The 28-year-old country pop singer also shared a note on her Instagram Stories feed, revealing that it was a "deeply difficult decision" for her.
Let's have a look at how everything started between the estranged couple.
March 2016: The first kiss
The couple began dating in March 2016 after meeting at Australia's Country Music Channel Awards. Ballerini recalled in an interview that she took a shot with Evans, 37, during the afterparty and they immediately felt a connection.
"He was like, 'Let's take a shot,'" Kelsea recalled, People reported. "I remember taking that shot and putting it down and looking at him like, 'Oh ... he's superhot.' Later that night, he leaned over and asked if he could kiss me, like a proper gentleman, and I said yes."
December 2016: The engagement
Ballerini and Evans got engaged on Dec. 25, 2016 after dating for nine months. Evans took to his Instagram at that time to share a cute photo of them hugging. Ballerini flaunted her engagement ring in the picture.
December 2017: Just married!
After one year of their engagement, the couple decided to get married on Dec. 2 in Cabo San Lucas, Mexico. A beautiful beach wedding photo was shared on social media. "2017. The year I kissed somebody," Evans captioned the photo.
Since 2018: Pregnancy rumors
Since the couple got married, there have been pregnancy rumors on social media. However, none of them were true.
October 2020: New house
Evans shared a photo of him and Ballerini on Instagram, revealing that they have moved out of their first house, where they spent almost three years together.
"So many great memories...Onto the next adventure," Evans wrote.
July 2021: Road trip
The couple went for a road trip in a rented convertible to Northern California. Ballerini shared photos from the road trip on Instagram and wrote, "Ate some oysters from the bay we were sitting by, watched for whales, hiked for views, and found the 'best west coast clam chowder'...and it really was. good mems [memories]."
November 2021: Couple therapy
Ballerini disclosed they were going for couple therapy regularly.
"We have really good [couple] friends that we vacation with, but we also can sit down with and have the hard conversations," she told People.
August 2022: Ballerini files for divorce
Ballerini filed for divorce on Aug. 26 and announced the news on her Instagram Stories feed Monday.
"I am going through a divorce," she wrote. "This deeply difficult decision is the result of a journey of love, growth, and effort that ultimately has come to an end."
"It's hard to find the words here ... but I feel extremely grateful for the years of marriage to Morgan and hopeful for the next seasons," she added. "With very active schedules coming up, please be mindful that we are both fragile, actively healing, and showing up the best we can."
Ballerini isn't the only celebrity who filed for divorce last week. Sylvester Stallone's wife also filed for divorce after 25 years of marriage.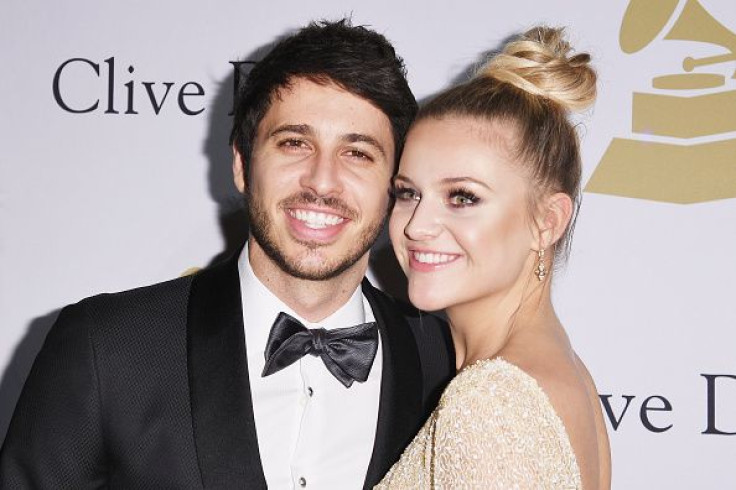 © Copyright IBTimes 2023. All rights reserved.