'Mortal Kombat XL' PC Beta Live Now And It's Free: Download Link, Dates And Characters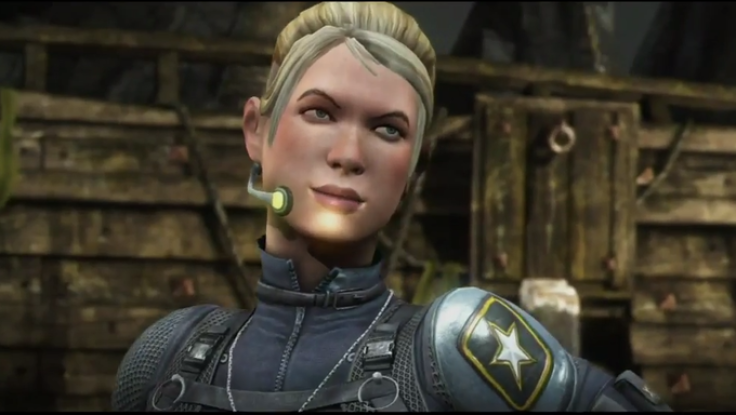 "Mortal Kombat XL" has a free PC beta, and it's happening now. Here's everything you need to know including a download link, its active dates and available characters.
To download, simply go to its Steam link here. The testing period began a few days ago and will continue until Aug. 29 at 10 p.m. PT or 1 a.m. ET. One cool fact to note is that it's totally free for anyone to play regardless of whether they own the "Mortal Kombat X" base game or not.
Because the beta is intended to specifically test the game's netcode, this build of "Mortal Kombat XL" is limited to online matches against other players. In fact, there isn't even much in the way of a training mode to test out the character roster. Private sparring takes place in between matchmaking, but that's about it.
The good news, however, is that the free trial does let everyone use "Mortal Kombat XL's" full, expanded roster of 33 distinct fighters with a few variations each. That selection also includes Kombat Pack 2 additions like Triborg, Bo' Rai Cho and Leatherface.
As far as reviews are concerned, the current "Mortal Kombat XL" experience has been mixed. Player pings are relatively high, optimization has been hit or miss on high-end machines and occasional network hitches lead to matchmaking errors. Those enjoying the test say that inputs feel "snappy" and that it's a huge improvement over the issues that plagued "Mortal Kombat X's" original release.
A PC port of "Mortal Kombat XL" has been a topic of controversy ever since Kombat Pack 2 was first revealed. While the game's developers at NetherRealm Studios initially said that PC support for the title would be discontinued, it appears that widespread community backlash has sparked a change of heart. As far back as March, studio director Ed Boon was teasing that PC players had not been forgotten. This weekend's beta makes good on that promise.
No word has been offered as to when "Mortal Kombat XL" will be available on PC. For now, it's only available on PS4 and Xbox One.
What are your thoughts on the "Mortal Kombat XL" PC beta so far? Tell us in the comments section!
© Copyright IBTimes 2023. All rights reserved.
FOLLOW MORE IBT NEWS ON THE BELOW CHANNELS