Mother Bear Rescues Cubs From Drowning In California Lake, Video Shows
A mother bear was seen rescuing three of her cubs from a lake by swimming each one to safety. The incident took place at South Lake Tahoe, California, on May 3.
South Lake Tahoe Firefighters responded to a call about three bear cubs that were separated from their mom at Keys Marina. However, when they arrived at the scene, they found that the mother bear was already in the middle of her own rescue attempt. They located her in the water, trying to swim each of her cubs to safety.
The bear was seen slowly encouraging one of the cubs, which was holding onto a pole, to jump into the water before swimming it back to shore. She then returned to rescue the other cubs.
The incident was caught on camera and shared by California's South Lake Tahoe Fire Fighters Association on Facebook.
"With Mother's Day quickly approaching, we feel like sharing a story of a mother bear and her three cubs that have come out into the community today and ended up in the keys marina. The mother bear was determined to save all three of her cubs herself and ensure that they see tomorrow by continually swimming each one to safety! Firefighters were called to the scene for a separated cub that the mother was able to coax into the water and swim it to safety," the post read.
In the video, the bear was captured swimming toward the shore with one of her cubs on her back. The undaunted mother bear successfully managed to rescue all of her cubs, one at a time, without any need for human intervention.
Several Facebook users reacted to the video.
"That was "beary" adorable!!" one user said, while another wrote, "Amazing! I dont think alot of people realize how intelligent these creatures of beauty are!"
"A Mom will never Stop protecting - guiding - and caring for her kiddos !!! Happy Moms Day Mama Bear !!!," said a Facebook user. "Great video. Shes a great mom who has her hands full," another wrote.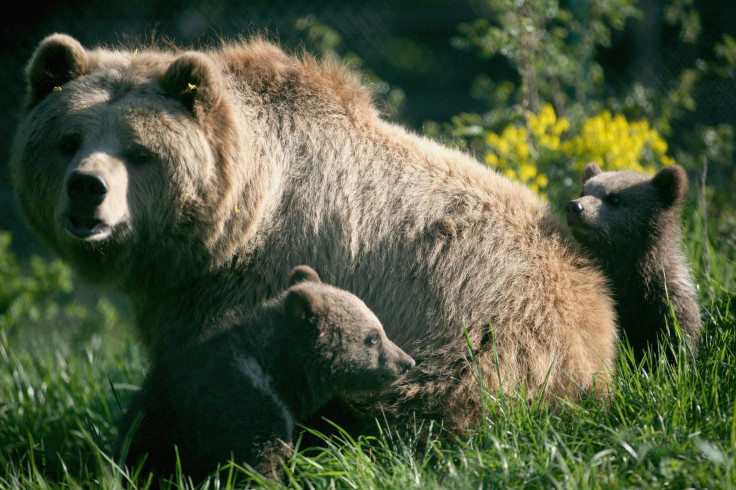 © Copyright IBTimes 2023. All rights reserved.