Motorola Droid Razr Maxx Debuts at CES 2012: Same Smartphone, Better Battery Life
Here's a good news for Droid Razr fans. If you've been whining about the smartphone's battery life, then whine no more because Motorola has launched the Droid Razr Maxx, which boasts of a better battery life.
Motorola Droid Razr, which was released in November last year, has turned out to be one of the best selling smartphones of 2011 and has become a huge threat to Apple's popular iPhone 4S.
The Verizon smartphone boasts of Super AMOLED 4.3-inch capacitive touchscreen, Android 2.3 OS, TI OMAP 4430 Dual-core 1.2GHz Cortex-A9 processor, 1GB RAM, 16GB storage (expandable up to 32GB via microSD card slot), 8-MP rear-facing and 2-MP front-facing cameras, as well as WiFi, Bluetooth, accelerometer, proximity sensor, A-GPS support, Adobe Flash support, and microUSB port.
Droid Razr became an overnight sensation at the time of its debut but Motorola fans wished for a better battery life.
And that wish has now come true, thanks to Motorola, which has gone ahead and launched Droid Razr Maxx within less than two months of debut of its predecessor.
Droid Razr and Droid Razr Maxx share the same specs except for the fact that Maxx is a bit thicker (7.1mm versus 8.99mm). However, in terms of battery life, Droid Razr Maxx packs a punch. Unlike the original Droid Razr, which ran on Li-ion 1780 mAh battery, Droid Razr Maxx is juiced by Li-ion 3300 mAh battery. Which means Droid Razr Maxx can deliver up to 21.5 hours of talktime and 15.8 days of standby time compared to Droid Razr, which could offer 12.5 hours of talktime and 8.5 days of standby time.
And the icing on the cake is that Droid Razr Maxx will retail for $299 (or the same price that Droid Razr was originally retailing for). However, a Motorola representative said juiced-up smartphone will take at least 2-3 weeks to hit the U.S. market. And, when it does, Droid Razr (16GB) price will be pushed down to $199 and it will be offered in three colors - black, white and purple.
What do you think? Will you buy a Droid Razr for $199 or a juiced-up Droid Razr Maxx for $100 more? Or would you go for iPhone 4S for the same price? Leave your comments below.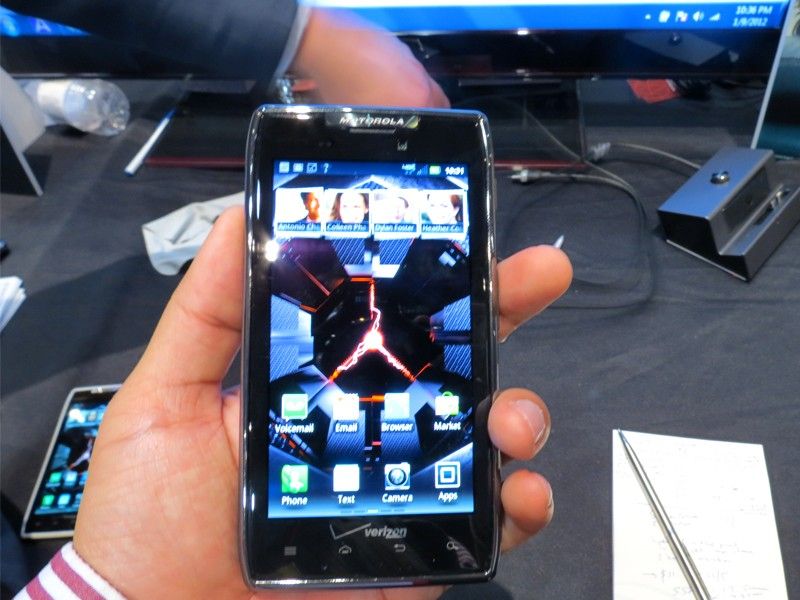 © Copyright IBTimes 2023. All rights reserved.