Motorola Droid Razr Maxx With Revamped Battery to Hit Verizon on Jan. 26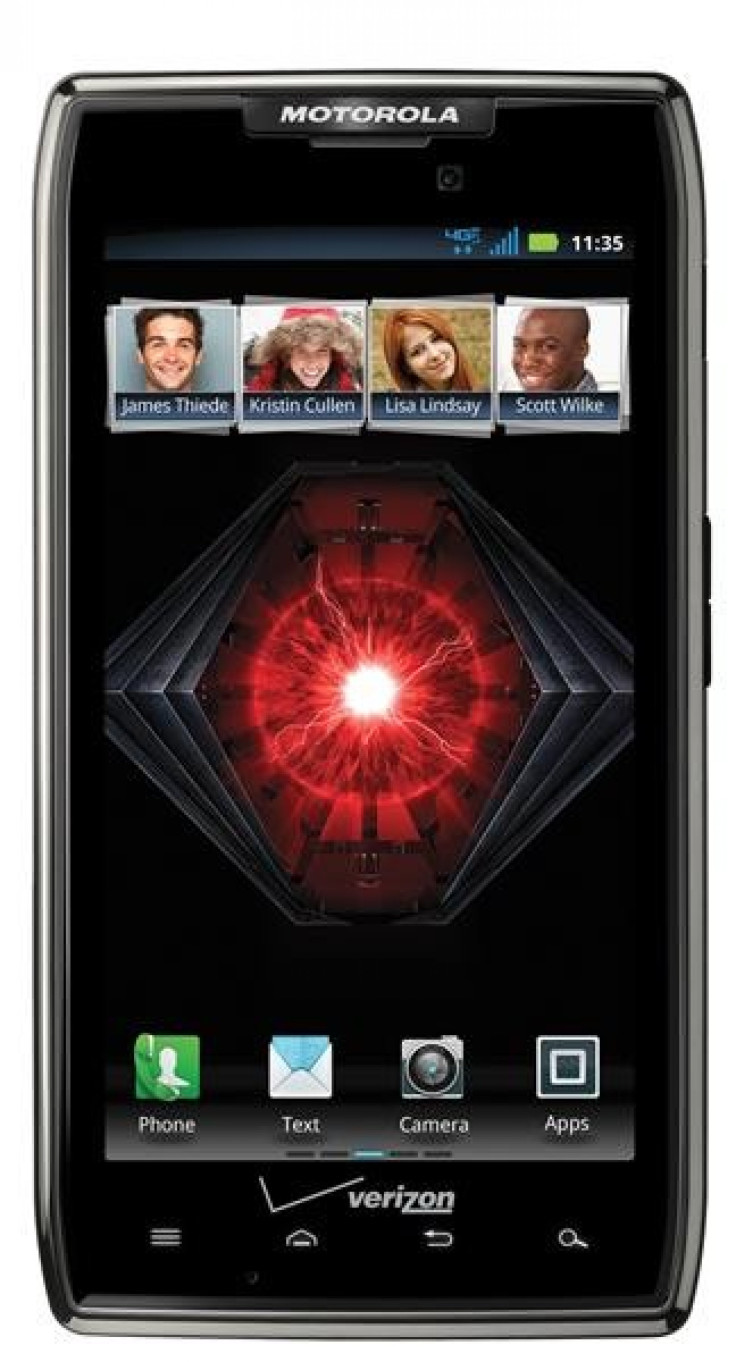 Motorola's Droid Razr Maxx, a powerful smartphone with a revamped battery, is all set to roll out on Verizon's 4G LTE network on Jan. 26, the network operator announced on Tuesday.
The Droid Razr, which was often criticized for battery issues, now hosts a massive 3300 mAh battery that Verizon claims can support up to a whopping 21 hours of talk time on a single charge. The U.S. based mobile operator also added that the device will retail at both online and in Verizon outlets at a pricey $299.99 with a two-year subscription plan.
Customers buying the Droid Razr Maxx need a nationwide talk plan that starts at $39.99 a month and a data package starting at a monthly fee of $30 for 2GB of data.
The smartphone comes equipped with the same specs as the original Droid Razr which includes a 4.3-inch Super AMOLED, 540 x 960 resolution display, an 8 megapixel rear-facing camera with 1080p video capture, a 1.3 megapixel front-facing camera and a 1.2 GHz dual-core CPU with 16 GB of internal storage that's expandable to another 16GB via a microSD card slot. The Droid Razr Maxx is also said to arrive on Android 2.3.5 Gingerbread platform, but is set for an upgrade to 4.0 Ice Cream Sandwich OS in the near future.
Bigger battery does imply a chunkier phone. At 0.35 inches, the Droid Razr is relatively thicker than the existing Razr Maxx, which is just 0.28-inches thick and costs a $100 dollars less.
Motorola Droid Razr Maxx was a big hit at the Consumer Electronics Show held this month in Las Vegas. With a high enduring battery now included, the device, which was already in the big league of major smartphone contenders, is all set to raise the bar even higher.
© Copyright IBTimes 2023. All rights reserved.