Motorola Moto Z2 Specs Include Gamepad And 360 Camera Mods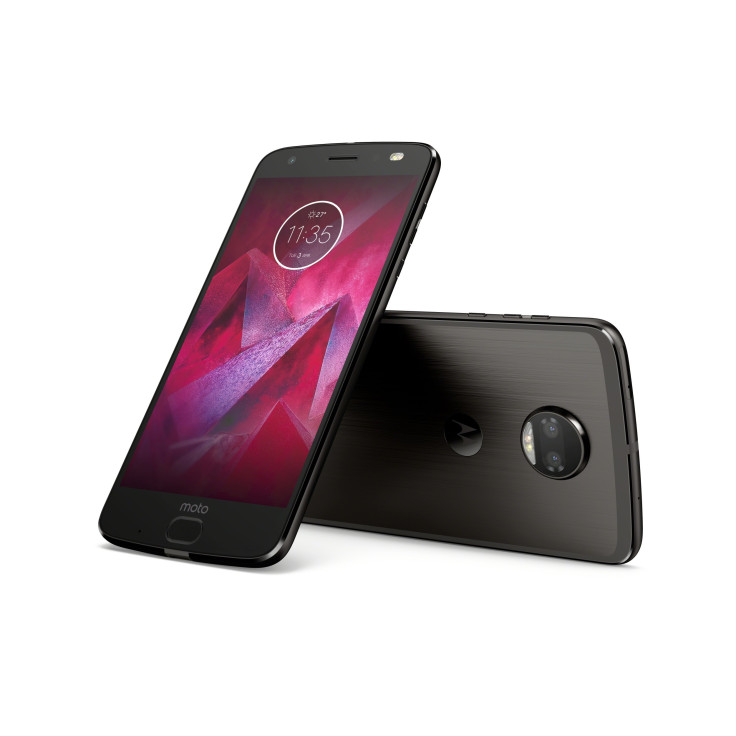 The latest offer by Lenovo subsidy Motorola brings new additions to its Moto Mod brand. The Moto Z2 was announced Tuesday in New York City. The device will be available Aug. 10 on all major U.S. carrier a well as Best Buy and other retailers with a price starting at $30 per month.
Specs for the Moto Z2 include a 5.5-inch QHD display, Qualcomm Snapdragon 835 chip, 4GB RAM and 64GB of internal charging, in addition to a 2730mAh battery 15W turbo tower charging and 12-megapixel dual rear cameras. But the really interesting feature of the smartphone is the new Moto Mods, which include the Moto Gamepad and the Moto 360 Camera.
Read: Motorola's Moto G5S Plus With Metal Body, Dual Cameras Leaks Online
The Gamepad attaches to the Moto Z2 magnetically, just as other mods and backs. It includes all the standard game controller knobs and buttons and also serves as an extended battery for the Moto Z2. With a battery capacity of 1030mAh, the Moto Gamepad can at up to eight hours of additional battery life to the smartphone, without sacrificing the battery life of the handset.
The Moto 360 Camera allows for 360 imaging and video in 4K as well as wide angle imaging up to 150 degrees. The mod is available for pre-order and will also be available Aug. 10 for $299.99.
Read: Lenovo's Moto X4 Dual Cameras, Other Specs Leaked Online
Motorola has also added some interesting gesture features to its fingerprint scanner, which can authenticate in 750 milliseconds. Users can swipe on the fingerprint scanner; left right, up or down to execute various functions, which also eliminate the need for on screen navigation buttons.
The Motorola Moto Z2 will be available in gray, black and gold color options.
© Copyright IBTimes 2023. All rights reserved.