Movo WebMic HD Pro Puts Lights, Microphone And Webcam Into One Zoom-Ready Device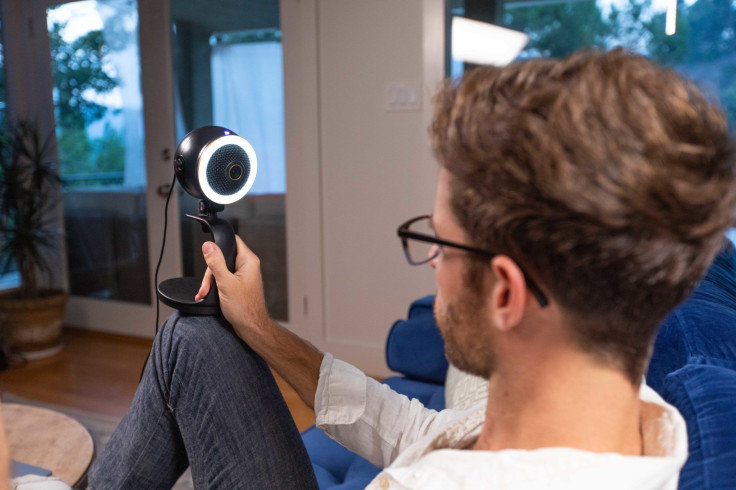 As working and learning from home becomes the new normal, online meetings will only become more and more common. While we've gotten by with the webcams built into our laptops, or just not appeared on video, it's time to start investing in a product that not only has a great webcam built in, but also a light to make you look better, as well as a microphone for easy communication.
The Movo WebMic, which just launched on Kickstarter and has already destroyed its target goal of $15,000, is the all-in-one device Zoom meetings and Facebook video chats have been missing.
There are a number of varieties of WebMic available, which include a microphone without a camera or lights (the basic WebMic), a microphone and camera without a light (the WebMic HD), and the full package (WebMic HD Pro). There are also 4K versions of both the WebMic HD and WebMic HD Pro.
The core of the WebMic HD Pro device is a 1080p camera that captures everything in crisp, clear detail and can record video at 30 frames per second. Around the camera is a microphone. This microphone has a gain adjustment knob, which is great as previously reviewed Movo microphones have had some issues with gain. Additionally, the microphone uses a cardioid directional pattern to only pick up the right audio while ignoring background sounds.
The last major feature of the WebMic HD Pro is the built-in LED ring light around the microphone. This light provides ample coverage to make any user look better on video calls. While this light only shines in a neutral color, it does come with three different brightness levels to get the right fit for your surroundings.
The WebMic models have a number of smaller features as well, including a headphone jack to make audio coming from the call sound clear while allowing you to check your own microphone levels. The WebMic itself can also be positioned in a number of ways, including clamping to the top of a monitor or laptop screen like a traditional webcam or perching itself on its included stand. The stand can also be used as a handheld grip for a more mobile calling experience.
The WebMic HD Pro is available for a Kickstarter-exclusive price of $119, which includes the WebMic HD with a 1080p camera, the WebMic stand and a monitor/laptop mounting bracket. However, those that act quickly can secure one of the remaining Early Bird pricing options to get everything for only $89. As one might guess, the 4K models are more expensive than the 1080p versions, while the basic WebMic, which doesn't include any camera or lights, is the least expensive of the bunch.
Considering the Kickstarter goal for the Movo WebMic has already been reached, this project is more or less now a pre-ordering system. All versions of the WebMic are expected to begin shipping in August.
© Copyright IBTimes 2023. All rights reserved.
FOLLOW MORE IBT NEWS ON THE BELOW CHANNELS