'Mr. Robot' Season 3 Release Date Delayed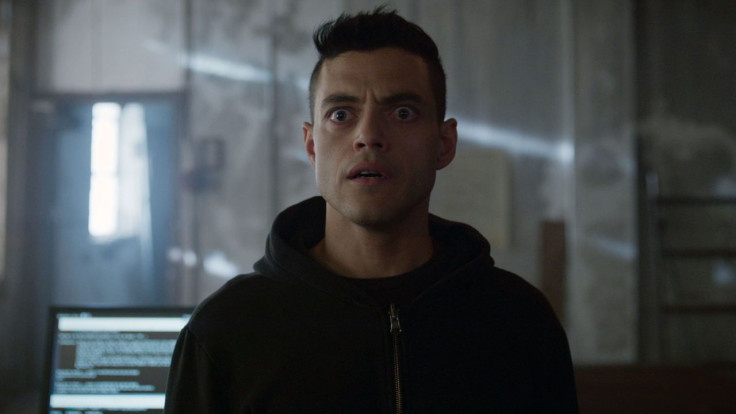 Don't expect to watch "Mr. Robot" Season 3 this summer. While the past two seasons were given June and July release dates, the third season will not be shown on USA Network until fall.
"Mr. Robot" Season 3 will premiere in October. Unlike the summer, the fall is packed with new TV shows. USA Network obviously trusts that the hacker drama's dedicated fan base will stick with it.
Though USA Network never announced that Season 3 would premiere in summer, shows are expected to premiere around the same time every year. However, several programs are breaking that pattern in 2017. The late "Mr. Robot" premiere date follows the delays of "Outlander" (which will return in September) and "Game of Thrones" (which premieres in July).
Though this is a disappointment for "Mr. Robot" viewers, the network released some good news to keep them excited. Bobby Cannavale will join the drama as a man named Irving. The character is "a laconic, no-nonsense used-car salesman," according to a press release.
BD Wong has been upgraded to a series regular, hinting that Season 3 will show even more of the China-based Dark Army. Portia Doubleday, Martin Wallström, Carly Chaikin, Grace Gummer, Michael Cristofer and Stephanie Corneliussen will also return.
Sam Esmail will once again direct every episode of the season, and he's expected to write a significant portion of the scripts as well. Shooting starts in April in New York City.
Though it will have been on hiatus for more than a year, "Mr. Robot" Season 3 will pick up right after the Season 2 cliffhanger. Season 3 will "explore each character's motivations and the disintegration between Elliot Alderson (Rami Malek) and Mr. Robot (Christian Slater)," USA Network revealed.
With "Mr. Robot" Season 3 not being released until October, new viewers have a chance to catch up. Season 1 is available on Amazon Prime, and Season 2 can be watched on USA Network's website or app.
© Copyright IBTimes 2023. All rights reserved.