MTV Video Music Awards 2015 Red Carpet: When And Where To Watch VMAs Celebrity Arrivals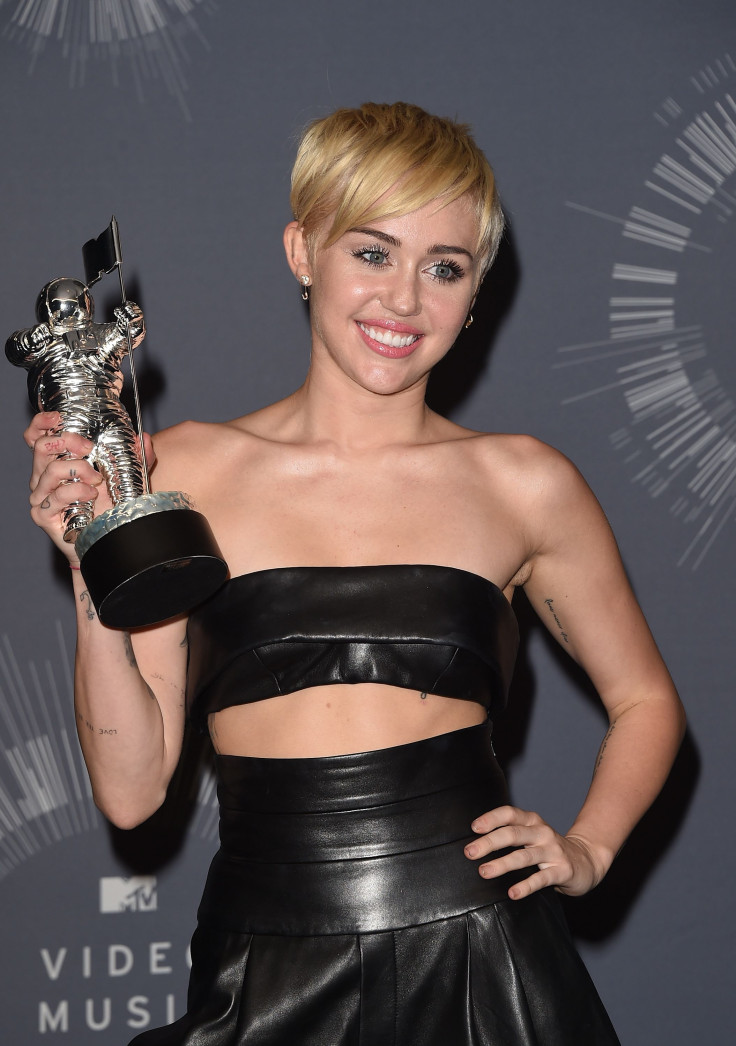 The 2015 MTV Video Music Awards presentation is set for Sunday, and with Miley Cyrus running the show, viewers are definitely in for a wild night. In addition to a frequently controversial host, the network's booked a compelling lineup of performers and presenters, including Nick Jonas, The Weeknd and Walk The Moon. As exciting as all that is, it's what's going down before the VMAs that should really grab the attention of viewers.
The VMAs red carpet has seen some pretty wild moments over the past few years, and it's likely to be no different this year. Celebrities, their dates and their insane posses will be taking to the carpet to show off their over-the-top outfits, share information about future projects and, if we're lucky, dish out some serious dirt. This year, MTV is pulling out all the stops in an effort to allow those watching along at home to feel as though they're getting the real-deal VMAs experience. According to Variety, the network will be incorporating virtual reality into the pre-show by using a 360-degree camera.
"Virtual reality is changing the way people see the world, and we're excited to bring this innovative storytelling tool onto the VMA red carpet ahead of this year's show," said Colin Helms, senior vice president of MTV Connected Content.
So what's the catch? Viewers will need to shell out $3 or $5 for Google Cardboard glasses, which will allow them to enjoy the full virtual-reality experience. According to Fast Company, those who don't purchase the high-tech Google eyewear can check out the IM360 mobile application, which will allow viewers to move to different positions to best view the show. Using a trackpad or mouse in conjunction with the app will enable viewers to see the carpet from varying angles. The technology will also be used for online and mobile streaming of the red carpet for those who don't wish to buy the Google eyewear or watch the show through the mobile app. Google Cardboard can be purchased here, although there's obviously no guarantee it will available in time for the show Sunday.
So where can you check out the 2015 MTV VMAs red carpet? The pre-show will be broadcast live on MTV (check your local listings for a channel number) and online. The network will begin live-streaming its all-access show at 3:30 p.m. EDT here. The pre-show will air live on both television and MTV's live-streaming site from 5 to 6 p.m. EDT. It will feature performances by Demi Lovato, Macklemore & Ryan Lewis, Pharrell Williams and others. Snapchat will also be featuring an MTV VMA Live area via its Live feed, which will enable users to check out short clips and photographs captured on the red carpet.
The VMAs presentation itself is scheduled to start Sunday, Aug. 30, at 9 p.m. EDT.
© Copyright IBTimes 2023. All rights reserved.